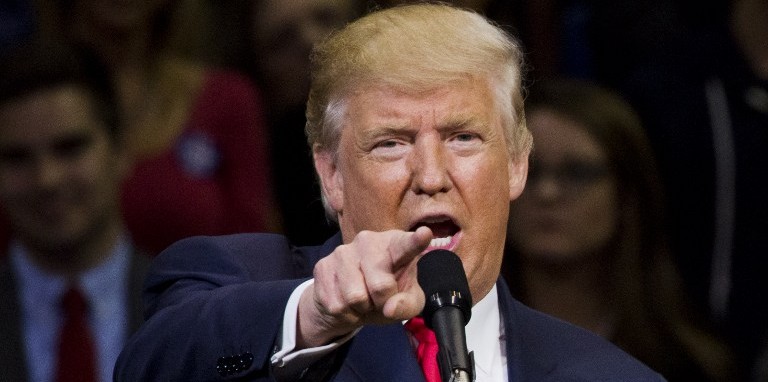 "New US president Donald Trump would totally disengage Washington from the Western Balkans. He would declare it as an European issue, and taking into account that Europeans are divided – for example, Kosovo is not recognized by all EU member states – this would lead to a greater role or influence of Russia", Siebo Janssen, historian and political scientist from the University of Cologne told Deutsche Welle.
Jenssen suggested that "old nationalistic regimes" created after the collapse of Yugoslavia are still present more or less, singling out recent train incident between Serbia and Kosovo as an example, as well as situation in Bosnia-Herzegovina and Croatia. "Until now, we had US and the West saying: 'we want this conflict to be peacefully resolved in the long term and we want real political balance'. But now, I'm afraid, we are facing new imbalance with Putin who has a clear interest to enhance Serbs and Serbs, could unilaterally heat rhetoric, to put it mildly", Jenssen explained.
Jenssen does not believe that NATO would be enlarged in years to come. "Trump will not have such an interest. That would be second or third-rate question for him and without the US there (within NATO), there will be no essential security-political moves… And this will be, very clearly, to the benefit of Putin", he elaborated.
When asked to comment "concerns in Pristina that the partition of Kosovo could occur", Jenssen said: "Such concerns are certainly justified". "I have talked to many people in the Balkans, in Sarajevo, in Kosovo and they all say that an armed conflict could break out in the next three or four years, unless the West tries to support democratic, civil society. But at this moment, with Donald Trump's isolationist tendencies I cannot foresee that", he went on.
Janssen also believes that Trump will order the withdrawal of US troops from the Balkans which would be a "catastrophic scenario for the both Balkans and the EU"./IBNA