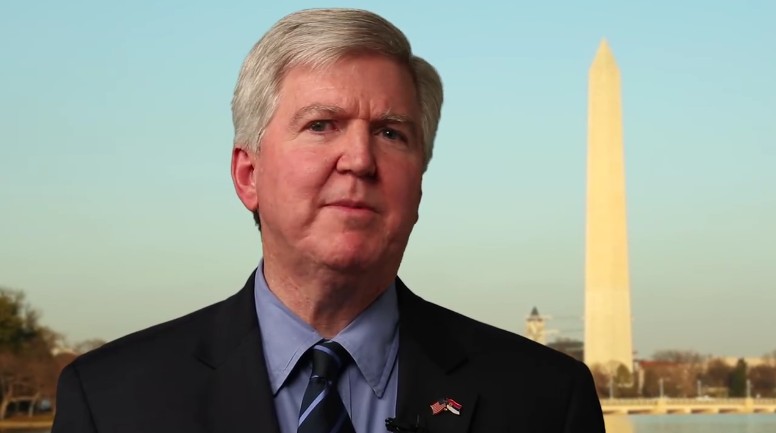 Serbian president Aleksandar Vucic has received United States' ambassador Kyle Scott who gave him a New Year's greeting card from American head of state Donald Trump. At today's meeting, Vucic and Scott have announced that in 2018 the two countries would mark the 100th anniversary of setting Serbian flag at the White House, as the symbol of American support to Serbia during the First World War.
The Serbian president and the American diplomat discussed the progress of bilateral relations in 2017, according to an announcement of the president's office. Ambassador Scott has stressed that the interest of the American companies for investing in Serbia has been increased; almost 100 US firms have invested four billion dollars and employed some 17,000 workers in Serbia since 2000.
Scott has recalled that America assists creating better business climate in Serbia through different programs. He and Vucic have also agreed that military cooperation has advanced in 2017: almost 100 "common activities" have been organised including the biggest of them – joint parachute training.
In 2018 there will be "good preconditions" for the progress of Serbia in its accession process to the European Union, "taking into account dedication of Bulgarian presidency (of the EU) and the enlargement strategy which European Commission prepares", Vucic and Scott concluded.
Vucic has emphasised that Serbia would continue the "necessary economic and social reforms", while Scott expressed the readiness of his country to stand by Serbia's side in that regard.
"The upcoming elections would be a key opportunity for Serbia to show its dedication to democratic standards and free and fair media", US ambassador said. Scott did not specify on which elections he was alluding. Belgrade elections are expected in March, while it is still uncertain whether Vucic will call early parliamentary elections.
Vucic replied that both United States and the current American administration are models for Serbia when it comes to the implementation of the rule of law, freedom of expression and objective informing./IBNA