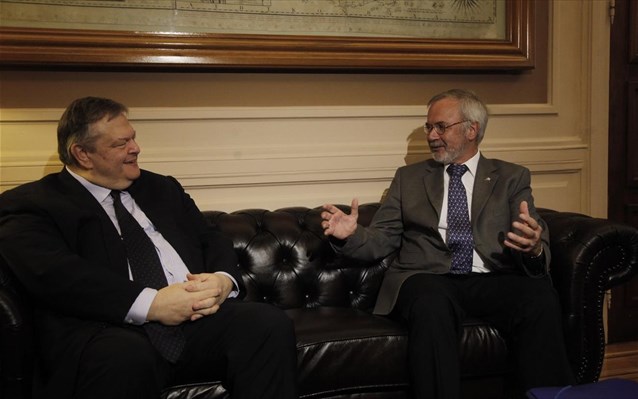 By Christos T. Panagopoulos –
"The strengthening of Greece's creative and extrovert of small and medium business (SMB) remains a top priority for the government", stressed Deputy Prime Minister, Evaggelos Venizelos, during his meeting with the head of the European Investment Bank (EIB), Werner Hoyer, in Athens on Wednesday.
Venizelos reiterated that the Greek economy has already proceeded in the restart phase and praised the role of the EIB by saying that "it cooperates with the Greek banking system, which considers as reliable, strong and ready to help the country's true economy".
Moreover, he expressed his optimism that the country's exit from the memorandum will come earlier than expected. "We are currently getting out of this crisis", Venizelos claimed.
Source: Naftemporiki