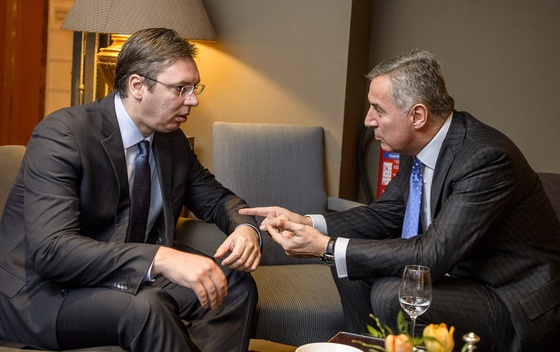 Belgrade, December 30, 2015/ Independent Balkan News Agency
By Milos Mitrovic
In 2016 Serbia would strive to purchase Montenegrin port of Bar, Prime Minister Aleksandar Vucic announced. "If we found good partner, I believe we would be able to buy the port of Bar", Vucic told Prva TV late on Tuesday. Earlier this week, Serbian public enterprise for power transmission bought Montenegrin company from the same field. "Serbia is spreading within the region", Vucic said.
However, economic cooperation is followed by parallel deterioration in political domain. Serbian Foreign Minister Ivica Dacic told "Danas" daily that Belgrade would not support Montenegrin candidate for the UN Secretary General because Podgorica has endorsed Kosovo's bid to become UNESCO member earlier this year. Last week Serbian President Tomislav Nikolic provoked reactions from both his Montenegrin counterpart Filip Vujanovic and Montenegrin PM Milo Djukanovic after saying that "Montenegro negates its own independence and recommends itself as a state which would accept anything to become a NATO member". "Unlike Montenegro, Serbia is not a country to play with", Nikolic told Sputnik, Russian news agency.
But premier Vucic believes that government's intentions to buy port of Bar would not be faced with "political disturbing".
"We need port of Bar from several reasons, because of steel mill (in Smederevo, the only steel mill in the country), for revitalizing our economy", Vucic said adding that port would facilitate Serbian exports. "This is important for our economy".
At the same time FM Dacic said that Belgrade would not support Igor Luksic, Montenegrin candidate for UN Secretary General. Luksic is Montenegrin Foreign Minister and Vice Prime Minister. He was premier from 2010 to 2012.
"Danas" underlines that Dacic's announcement was not surprise, after Montenegro has voted in favor of Kosovo's failed UNESCO membership. Following the November voting, Dacic said that Montenegro's support to Pristina was "profoundly against Serbian national interests". At the time, he announced that Serbia would not support Podgorica's initiatives at the international stage.