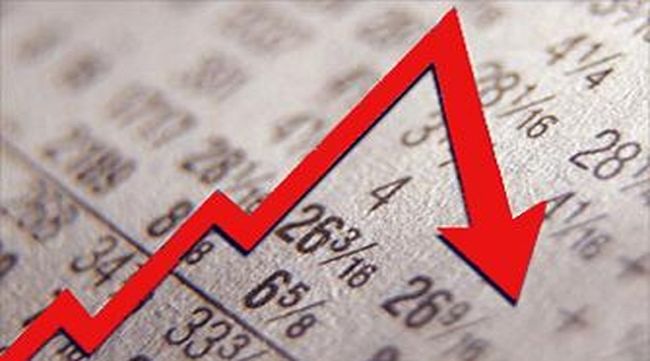 Athens, May 14, 2015/ Independent Balkan News Agency
By Zacharias Petrou
Greece's economy shrank 0.2 percent in the first quarter of the year, dipping back into recession, Hellenic Statistical Authority data showed Wednesday.
The 0.2 percent gross domestic product contraction over January to March, based on seasonally adjusted data from Elstat, followed a 0.4 percent decline in the final quarter last year.
That was slightly better than expected, with analysts polled by Reuters forecasting a 0.5 percent contraction in the quarter.
Year-on-year, seasonally adjusted GDP grew 0.3 percent, just above a 0.2 percent expansion projected by analysts.
Earlier on Wednesday, reports emerged suggesting the government needs to raise at least three billion euros through additional fiscal measures by the end of this year to meet the minimum budget targets acceptable by creditors.
The reductions would bring the primary budget surplus in 2015 to just over 1 percent of gross domestic product; a target Greek Interior Minister Nikos Voutsis said is acceptable.
Meanwhile, Eurogroup chief Jeroen Dijsselbloem told journalists that Greece has won some time after paying the IMF installment but it must be used constructively as "hard work is still needed".
He said the talks with creditors are "bumpy" for Greece and there are still differences on important reforms that need to be bridged in order for an agreement to be reached.
The agreement will not come easily. Prime Minister Alexis Tsipras told a cabinet meeting on Tuesday that he thought it was now time for lenders to do their part so a deal can be reached. "Greece has done as many steps as possible to meet lender's demands" Alexis Tsipras reportedly told ministers.
Tsipras also referred to the "red lines" of his government, stressing that it must "protect employees and pensioners. To protect ordinary families that have suffered from austerity during the last five years. "
Having abandoned the idea of holding putting a prospective deal with creditors to a referendum, the government will now seek a political solution at the next European Council meeting in Riga on May 21.