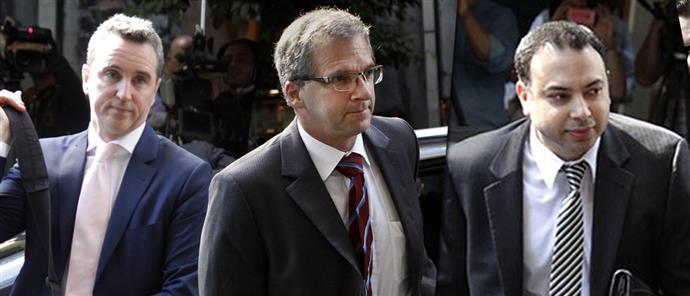 Athens, December 9, 2014 / Independent Balkan News Agency
By Spiros Sideris
The technical echelons of the troika will be in Athens on Tuesday, according to information from the economic team of the government.
Sources from the IMF speak of the arrival of the mission to Athens for about ten days, according to the original design, but without specifying if it is only at echelons' technical level or whether the heads will follow. On the same wavelength, sources from the European Commission say that the echelons that will come are the ones dealing with the fiscal part of the Memorandum.
The first goal is to have a look at the figures on which the estimates of Greek government are based, for the budget of 2015, who passed On Sunday by the House, and to cover the financial gap that the IMF "sees" at EUR 2.6 billion, while insisting for gap coverage measures for the years 2016-2017.
The leadership of the Greek Ministry of Finance had strongly critisised the IMF in the last few days for its "rigid" stance.
Sources of the economic team of the government, referring to the coming of the technical echelons of the troika, speak of a development that represents "a first step towards the final stretch".