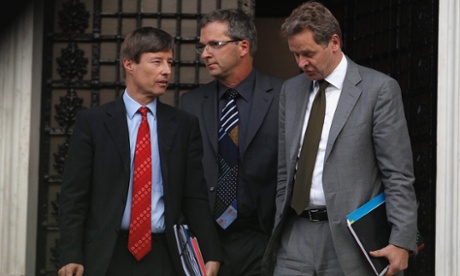 Review Hari Stefanatos
The date of Troika's return to Greece will be decided on the next meeting of the finance ministers of Eurozone that will take place on Monday. The expectations are that the Troika will return soon and will most likely remain until the next Eurogroup on March 10.
The issue of the covering of this year's fiscal gap, which was one of the major holdbacks, seems to have been resolved after the announcement that Greece is going to produce a bigger than expected primary surplus for 2013.
This was also confirmed by the Greek prime minister, Antonis Samaras, who stated on an interview on a Sunday newspaper that "the primary budget surplus is much higher than we had initially estimated … I am telling you now that it exceeds 1.5 billion euros, three times as big as we initially calculated".
As a result, the Greek side expects to discussions to focus more on the structural side of the programme, in particular on the Organization for Economic Cooperation and Development (OECD) "tool-kit" of reforms, which aims at the removal of barriers to competition.
(Source ekathimerini)