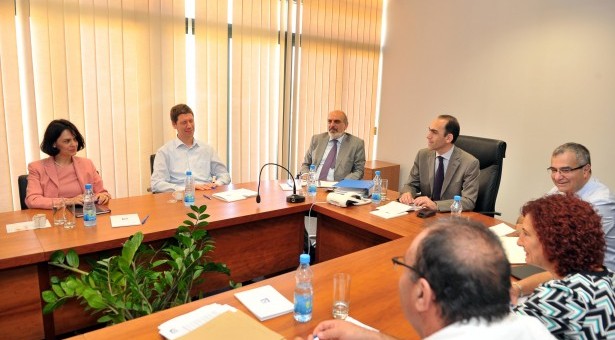 By Christos T. Panagopoulos
Cypriot Minister of Finance, Haris Georgiades and head of the Central Bank, Panikos Dimitriades, concluded their meeting with the representatives of Troika before 11:00 on Wednesday morning, according to CNA.
As the same source mentioned, the subject which was mainly discussed was the situation of the island's financial sector.
Mr. Georgiades expressed his optimism about Troika's evaluation tests to Cypriot economy and cleared that "there will be no further cuts in the state payroll".
Troika's next scheduled meeting will be held at the Central Bank of Cyprus later at the same day, where its representatives will evaluate several crucial financial subjects.
Source: CNA