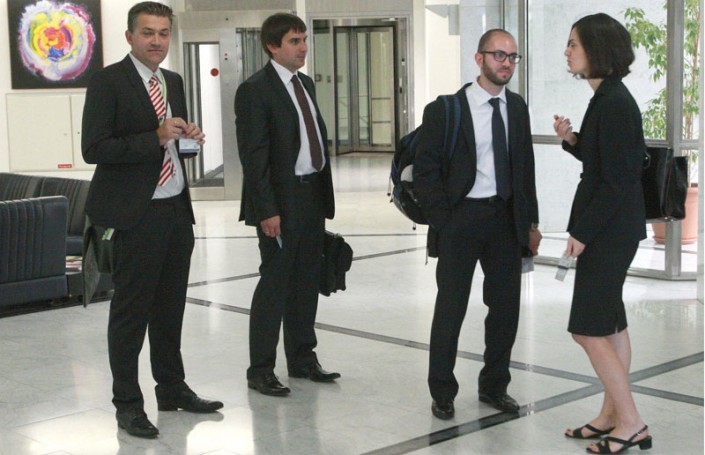 Review Hari Stefanatos
The Troika continues its meeting in Cyprus,  in the framework of the fifth evaluation of the country's fiscal adjustment programme, targeting reforms in the civil service, facilitating development, and loans to small and medium-sized enterprises.
In the context of reforms in the civil service, Troika technocrats will be discussing action plans at the Directorate General for European Programmes, Coordination and Development, concerning the World Bank reports. Reports for the Ministries of Health, Agriculture, Education and the Interior will also be examined separately.
Separate teams are scheduled to visit:
– the Ministry of Labour, where the discussion is going to focus on issues of social welfare, planning , and the development of an IT system.
– the Presidential Palace, in order to discuss a development strategy with a special group from the Presidency, aiming to facilitate development.
– the Central Bank of Cyprus to examine the Cyprus Finance Organisation, with an aim to facilitate lending to small and medium enterprises.
(Source CNA)