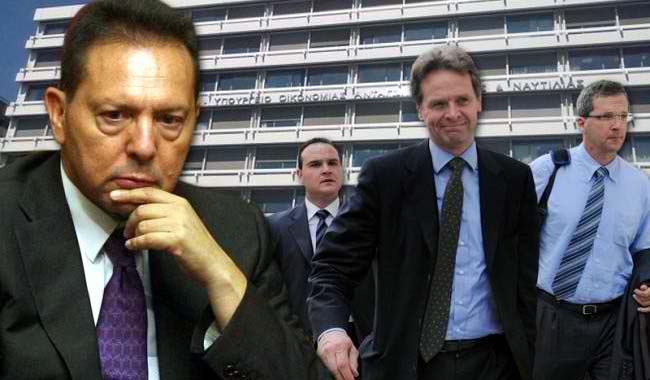 By Lefteris Yallouros – Athens
Troika officials cancelled a meeting with Greek Administrative Reform Minister Kyriacos Mitsotakis that was to take place Monday.
The troika officials will however meet for crucial talks with Finance Minister Yannis Stournaras, Tuesday. The first meeting will involve Bank of Greece officials and is to focus on plans to lift a ban on foreclosures and a second meeting Tuesday afternoon will address a dispute between the two sides over the country's budget gap for next year.
The cancellation was considered a sign that the troika is unhappy with the lack of progress in negotiations with the government and will want to address this issue first with Stournaras before going into details of reforms carried out by other ministers.
Analysts say Greece's international lenders are stalling on negotiations as they seek to delay any deal on the thorny issue of next year's funding gap.
Finance Ministry officials reportedly appeared angered at the delay and insist the government is ready to press on with negotiations and present the troika fiscal figures that are better than ever before.
Meanwhile, troika officials are due to depart from Athens on Wednesday ahead of a Eurogroup meeting the following day and it is unknown when they will return, while the government will have to table legislation for a new property tax and next year's budget without the troika's go-ahead, as well as a plan for restructuring the country's state defense industries.
The Greek economy is not expected to feature high on the Eurogroup agenda; however, the troika will deliver an assessment of Greece's proposals for dealing with the budget gap through addressing tax and social security evasion, as well as its view of a proposed overhaul of state defense firms and the unified property tax.