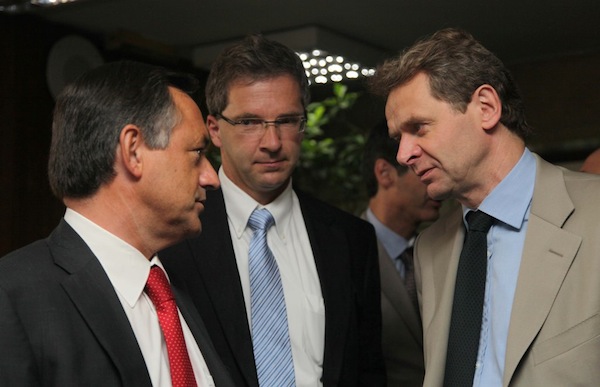 By Spiros Sideris – Athens
Within the next few days, possibly into the weekend, will return, the Troika in Athens, said to AMNA well informed sources in Brussels.
As a European official said, the troika expects during the week the answers of the greek authorities in a number of issues that have been raised and immediately after that, its heads are ready to return to Athens to continue consultations in the framework of the fifth assessment.
The same official stressed the need for a positive closure to the assessment of the Greek program, by the end of the year, highlighting the need for Greece to accelerate its efforts.
He noted that the time is short, saying that by the end of the year there are only two meetings of the Eurogroup left (late November and December 8), and that decisions must be adopted by certain national parliaments.
"If the completion of the fifth assessment is not positive, it will be quite difficult to convince some member-states to continue funding the greek economy". he said.
In terms of the negotiation of the issues that remain "open", he stressed that there could be a "relative flexibility, limited of course" on the part of the member-states, meaning that the application of certain issues can be transferred for 2015.
He also said that the troika understands to a degree that not everything can be done in three weeks, but noted the need to establish a clear timetable.
Moreover, the official said the troika are not fully satisfied with the draft budget for 2015, as it considers that there is a financial gap.
He stressed that any budget gap budget will increase Greece's financing needs for 2015.
Finally, he said that by the end of the year the issue of the sustainability of greek debt must be resolved.