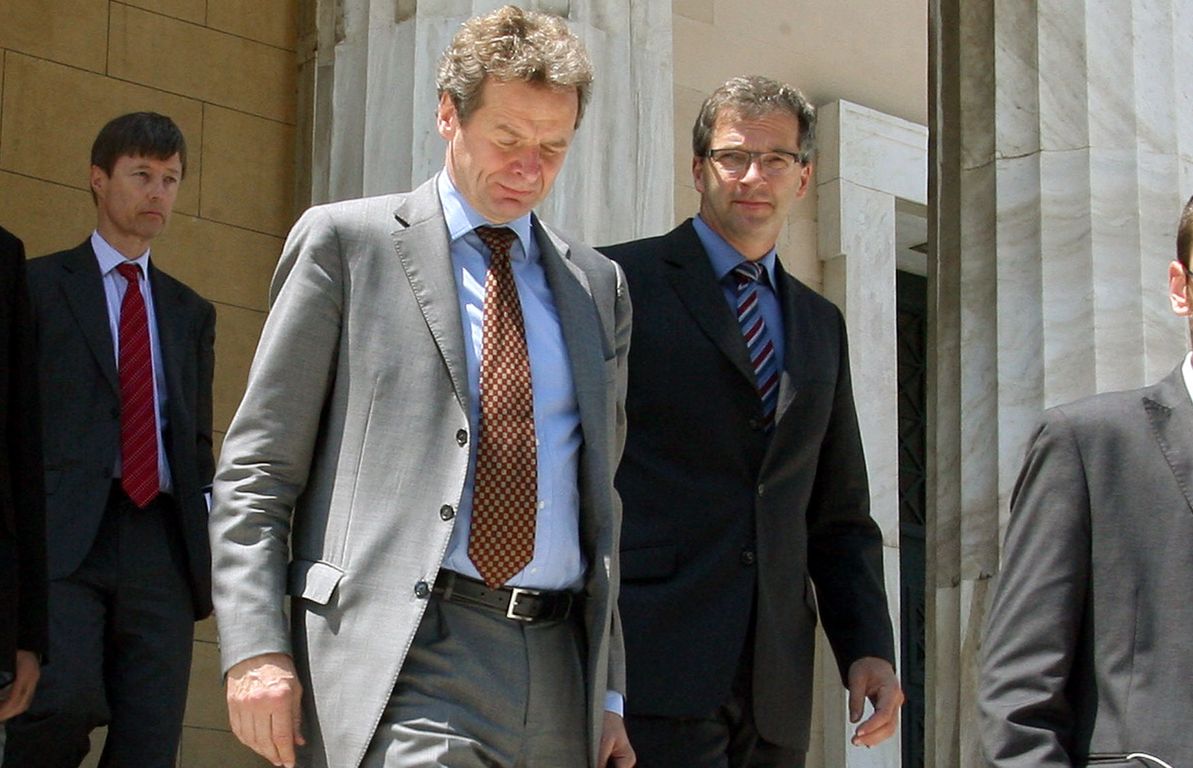 By Lefteris Yallouros – Athens
Troika officials arrive in Athens on Monday to resume talks with the Greek government and the evaluation of progress made in the implementation of the country's adjustment program.
Greek Finance Minister Gikas Hardouvelis and the European Commission, European Central Bank (ECB) and International Monetary Fund (IMF) delegation will meet as scheduled on Tuesday, September 30.
The two sides will have to finalize the new draft budget which will be tabled in Parliament on October 6.
Talks in Athens will be briefly interrupted, as IMF officials and Gikas Hardouvelis will visit Washington, DC to participate in the IMF's annual meeting on October 10-12. They will also attend a Eurogroup meeting on October 13 before returning to Athens mid-October. The government hopes the review will be completed by the end of November or early December.
Determining whether Greece will require additional funding next year is a key point of the negotiations. Athens maintains it will not need a fresh bailout deal in 2015 and that any additional funds could be raised from the bond markets. Troika officials say Greece will most definitely need extra funds in 2015 (almost EUR 2 billion) and 2016 and that borrowing from the markets won't be an option if Athens doesn't stay firmly on the reform track.
Progress in structural reforms will be thoroughly examined. In preparation, Finance Minister G. Hardouvelis will meet with Development Minister Nikos Dendias, Justice Minister Charalambos Athanasiou, Administration Reform Minister Kyriacos Mitsotakis, Energy Minister Yannis Maniatis and Health Minister Makis Voridis. The talks will be extensive as the troika has reportedly made clear that almost 1.000 prior actions remain to be implemented by Greece.
In what is the final review before negotiations begin on debt relief between Greece and its EU partners, the troika is expected to push for painful reforms such as making mass layoffs possible, fresh wage cuts in the public sector and an overhaul of the national insurance system.
Finally, Greece's lenders may be prepared to consider approving tax breaks proposed by the Samaras administration which are set to be included in 2015's draft budget, providing that lost revenue (estimated at around EUR 2 – 2.5 billion annually) is offset by equivalent measures.
Successful completion of the fifth review would release bailout funds worth EUR 7.1 billion.