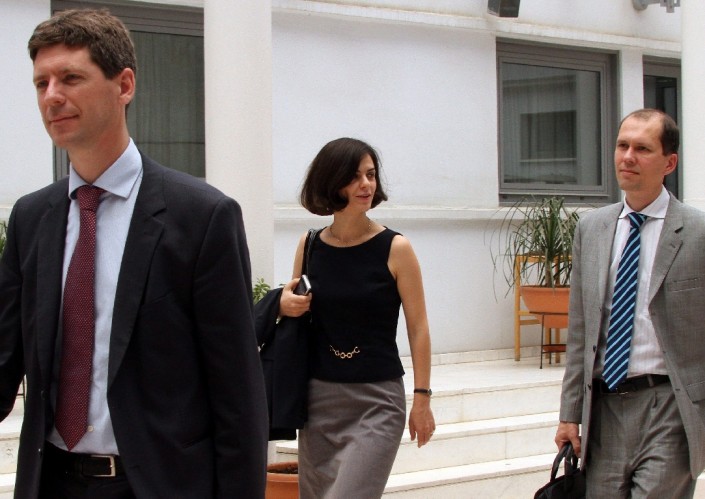 Review Hari Stefanatos
The Troika delegation in Cyprus, which is visiting in regard to the assessment of the country's economic programme, will have a series of important meetings in Nicosia starting Today.
Some of the most important meetings they are scheduled to have are with the Minister of Finance Haris Georgiades, Minister of Labor Zeta Emilianides, Auditor General Odysseas Michaelides, and a delegation by the Institute of Certified Public Accountants of Cyprus (ICPAC).
In regard to the banking sector the Troika representatives are scheduled to meet with the Chairman of the Co- operative Central Bank Trusteeship Nicolas Hadjiyiannis and General Manager of the Cooperative Central Bank Marios Clerides and with a team of technocrats from the Bank of Cyprus.
The Troika technocrats will have concluded their round of contacts by May 12.
(Source CNA)