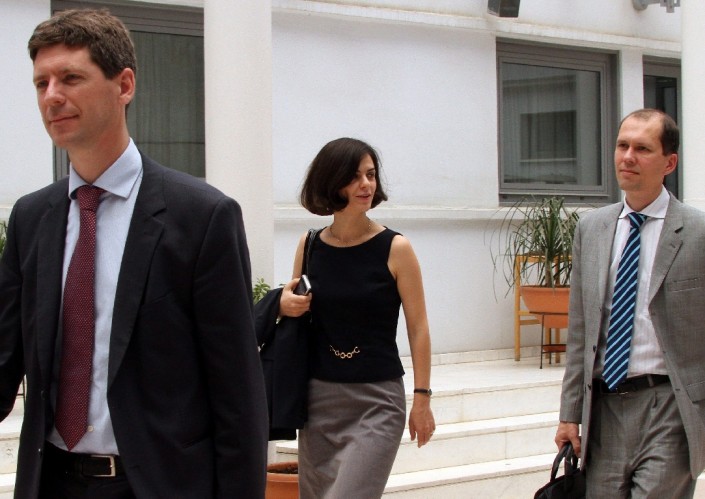 Review Hari Stefanatos
The troika delegation in Cyprus started on Wednesday morning their second day of contacts on the island, with a meeting with  representatives of the Cyprus Bar Association, the chairman of the Board of Directors of Cyprus Airways Tony Antoniou at the Directorate General for European Programmes, Coordination and Development.
During their second day of their visit in Cyprus in the framework of the fifth assessment of the country's economy, troika's representatives are also scheduled to meet with the President of Social Democrats – EDEK party, in addition to a delegation of the Cyprus Investment Promotion Association (CIPA), as well as hold a two-hour meeting with the Institute of Certified Public Accountants of Cyprus (ICPAC) to discuss money laundering issues.
In the afternoon international lenders will meet with the Cyprus Employers and Industrialists Federation (OEB) and the Cyprus Chamber of Commerce and Industry (CCCI).
The troika representatives will continue their contacts until July 22, after which time discussions will start at a political level, between the heads of the Troika and the Minister of Finance, for the fifth review of Cyprus' Memorandum, which are expected to be completed by July 25.
(Source: CNA)