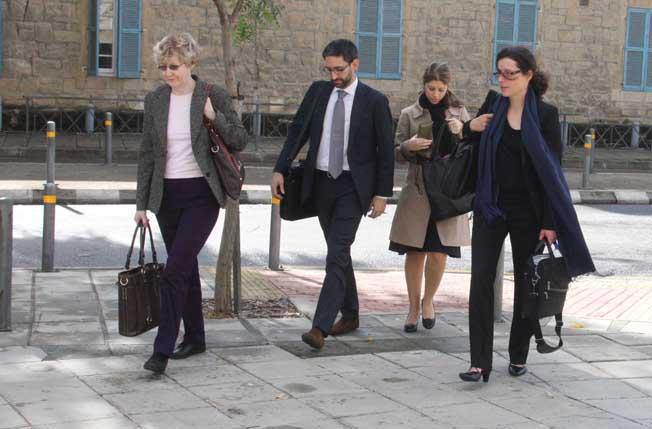 Nicosia, February 4, 2015/ Independent Balkan News Agency
By Kyriacos Kyriacou
Finance Minister Harris Georgiades will meet the heads of the Troika mission on Wednesday for the 2nd time this week, one day before their expected departure from the island.
The meeting will focus on structural reforms.
During their first meeting on Monday, Georgiades and Cyprus` lenders discussed the progress in implementing the Memorandum of Agreement, the legal basis of Cyprus` bailout which was originally agreed in late March 2013, since the mission`s last visit to the island in July 2014.
Cyprus is in breach of the terms of the Memorandum after the 56-member Parliament decided to suspend until March 2 legislation on foreclosures, a pivotal requirement for the island's €10 billion bailout, until the government sends to Parliament all five bills of an insolvency framework, aiming to create a safety net for the protection of vulnerable groups from foreclosure of mortgaged property. So far only four of the five bills have been sent to Parliament.
In statements on Monday after the first meeting, Georgiades said that he had briefed the Troika on the progress so far as regards the efforts for reform and consolidation of the Cypriot economy.
"We have been following an (adjustment) programme for nearly two years, which aims to correct the problems which led the Cypriot economy to an unprecedented crisis", he said.
On Wednesday morning Troika heads will also have separate meetings with Bank of Cyprus and Hellenic Bank CEOs during which they are expected to raise the slow rate of restructuring of non performing loans (NPLs).