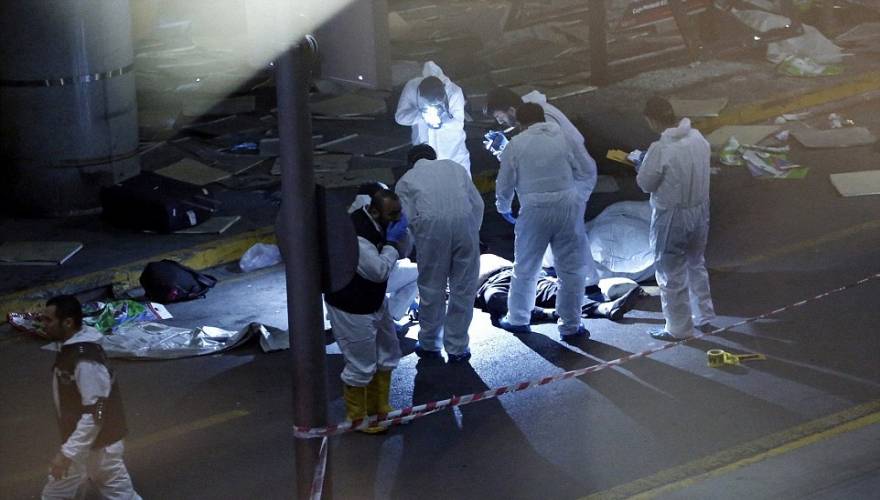 Ankara, August 22, 2016/Independent Balkan News Agency
By Manolis Kostidis
Deep concern is evident in Turkey after the terrorist suicide attack that took place on Saturday night at a wedding in the city of Gaziantep, which killed 51 people and wounded at least 70 others.
The president of the country Recep Tayyip Erdogan said that probably the hit is the work of the Islamic State and that the offender was 12 -14 years old!
Information from the southeastern Turkey says that the attack was aimed at the Kurds and was an act of "revenge" by the jihadists for win the Kurds in Syria, and more specifically for the recapture of the town of Manbic by forces of the YPG, which resulted in thousands of members of ISIS forced to leave the city. The Turkish authorities fear similar actions by the Kurds and experienced analysts express concern that the conflict in Syria may spread within Turkey.
The Turkish Armed Forces with a communication denied rumors that they are not guarding the border effectively, especially after the attempted coup of July 15.
The European Affairs Minister Omer Celik said that those who speak of a possible civil war in Turkey show signs of irresponsibility.
But everyone agrees that terrorist attacks in the country have vastly increased, with the PKK targeting mainly military and police targets.
Ankara has to face three terrorist organization, PKK, ISIS and FETO (FETHULLAH TERRORIST ORGANIZATION) and the question is the effectiveness that the state apparatus will show amidst changes in the gendarmerie structures, with thousands of officers removed from the army with the accusation of participation in the attempted coup against Erdogan.