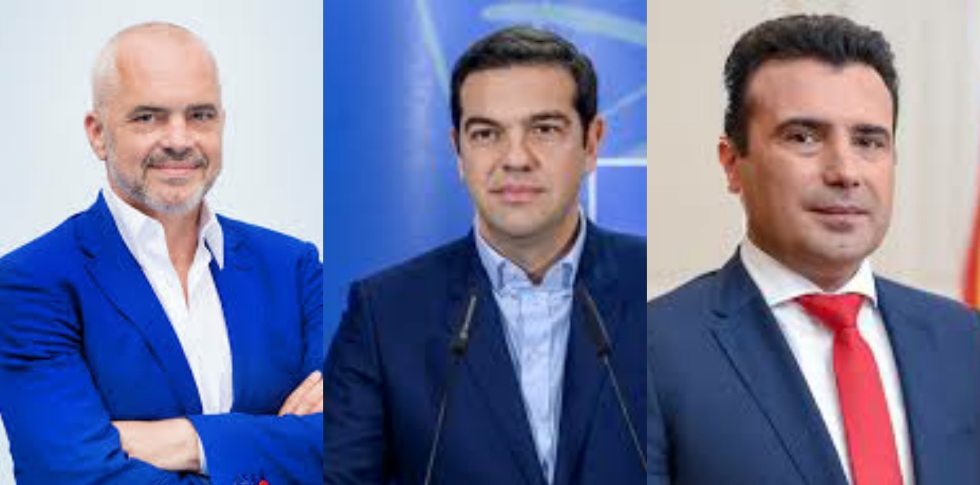 With just a handshake far from the closure of the agreement between Greece and fYROMacedonia, in past days a scenario is being "woven" that will give prominence to the change of facts in the wider Balkan region, signaling a new era.
With the name issue dominating the political scenes, not only of the countries involved, namely Greece and fYROMacedonia, but also those of the rest of the Balkan, European and other countries, there is still a big deal for Greece that remains outside the frame. The negotiation to resolve disputes between Greece and Albania. A painful and persistent effort, particularly difficult, as the Greek Prime Minister Alexis Tsipras confessed in Sofia, which was successfully completed according to IBNA.
The positive outcome of both negotiations forGreece and its neighbouring fYROMacedonian and Albania, shapes a new setting in the Balkans with Greece as the protagonist.
Years of problems that poisoned the country's relations seem to have been overcome and a new way of working together, without reservations and suspicions, is now being opened.
In this context, according to IBNA, it is planned that the long-awaited meeting in Prespes should not only take place between Zoran Zaev and Alexis Tsipras, but with the participation of the Albanian Prime Minister Edi Rama, too.
If it is decided that this meeting should eventually take place, it will have a strong, multiple symbolism.
Firstly, it will be a message of Greece to every direction, that it is the pillar of stability and security in the region, and it working towards proving this in practice.
Secondly, Greece has a leading role in the Balkan region.
Thirdly, the participation of Edi Rama will "guarantee" for the (well-being) of the Albanian minority in fYROMacedonia, thus removing the possibility of a nationalist crisis within fYROMacedonia.
Fourthly, the trilateral co-operation will act as a co-operation "vehicle" for the rest of the region and major projects such as energy security, "one belt one road", etc.
It is a historic moment for the Balkans that should not be lost and this is recognised by all sides that are making the necessary moves, as diplomatic sources from all three countries pointed out when speaking to IBNA…. / IBNA