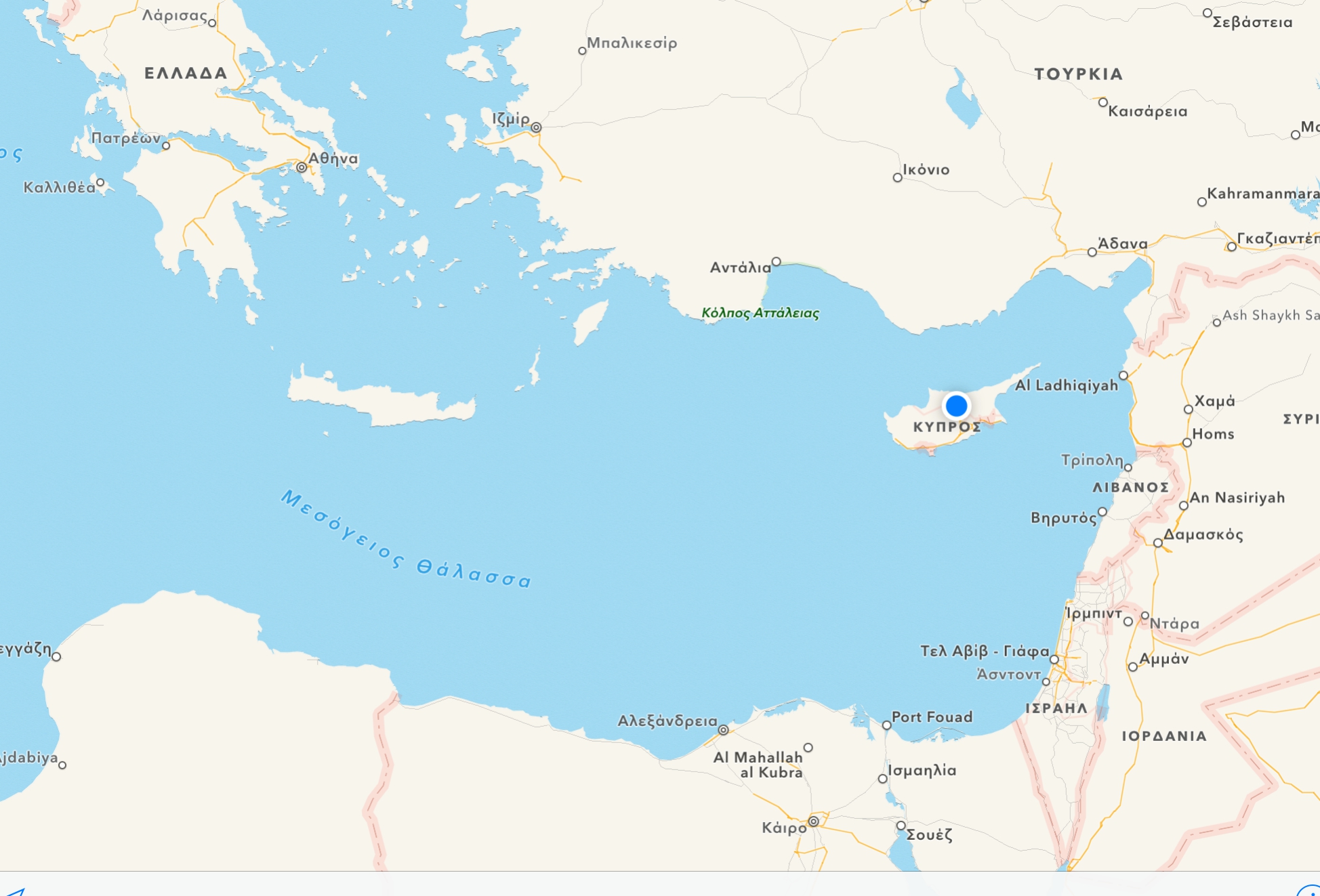 By Spiros Sideris – Athens
The processes of defining a common EEZ between Greece, Egypt and Cyprus is expected to gain momentum at the summit of the three countries, which will take place on Saturday in Cairo. According to information, the joint communiqué of the meeting will be along these lines, and will contain a clear condemnation of the recent Turkish provocations.
In the wake of the ongoing tensions in the Cypriot EEZ, Greek Prime Minister Antonis Samaras visits Nicosia today to highlight the support of Greece to Cyprus and then he will travel to Cairo for the tripartite summit with the presidents of Cyprus and Egypt, Anastasiades and Sisi respectively.
The three leaders will discuss the "hot" topic of the use of energy sources in Eastern Mediterranean and, in this context, they will express their opposition to the recent "illegal actions carried out within the EEZ of Cyprus", as highlighted in the joint statement of the three countries, issued after the meeting of the Foreign Ministers of the three countries a week ago in Nicosia. Characteristic of the surrounding atmosphere is the assessment of former Egyptian ambassador to Ankara, Fatima el Sazli, that a subject in the foreground is the cooperation between Greece, Cyprus and Egypt on the delimitation of the exclusive economic zones and how this development will affect the interests of other countries.
The Saturday Summit, which has displeased Ankara, comes as a continuation of the preliminary work that has been done in the meetings of the Foreign Ministers of the three countries on the sidelines of the General Assembly of the UN in 2013 and 2014, and of the more specialised consultations in Nicosia, which was the first after the invasion of the "Barbaros" in the Cypriot EEZ.
Discussions will also revolve around other issues, such as migration, investment and tourism, but also the political transition in Egypt, where Samaras and Anastasiades will express their support to Sisi. The three leaders are expected to commit to work together to prevent the flow of foreign militants to the "Islamic State" and its financing.