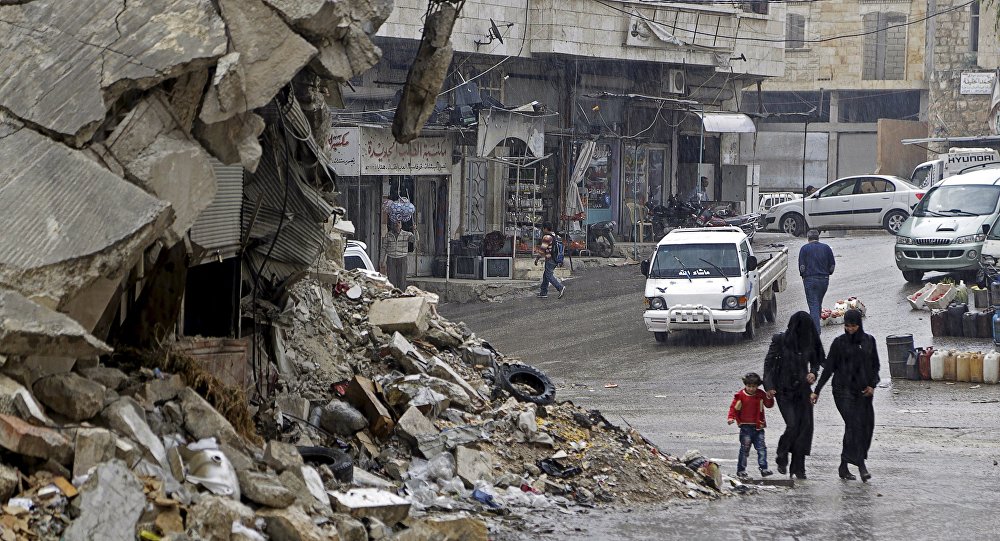 The main aim of the trilateral summit to be held in Tehran on Friday, September 7 is according to Erdogan "to avert a Syrian government offensive on the rebel-held Idlib enclave and prevent a new influx of refugees to Turkey" he was quoted as saying, Reuters reports.
A few days back, Turkey's Defence minister Hulusi Akar had spoken over the phone with his Russian counterpart, Sergey Shoygu about regional security and Syria in particular.
This meeting with the participation of Iran, too, proves how worried the international community is about developments in Syria and the diplomatic efforts to minimise the effects of the conflict.
Reuters reads that "Russia, an ally of Syrian President Bashar al-Assad, resumed air strikes against insurgents in Idlib on Tuesday following weeks of bombardment and shelling by pro-Syrian government forces in an apparent prelude to a full-scale offensive against the rebels' last major enclave."
However, the Russian Defense Ministry said "its fighter jets have bombed the positions of foreign-sponsored Takfiri terrorists in Syria's militant-held northwestern province of Idlib, as Syrian government troops and allied fighters are preparing for a ground operation to liberate the territory", Iranian Press TV reported quoting the Russian ministry.
A ministry statement spoke of an aerial attack only against members of the Jabhat Fateh al-Sham Takfiri terrorist group, formerly known as al-Nusra Front, "dismissing allegations that it had struck populated areas".
At the same time, rebel-supportive Turkey, sees an offensive on the Idlib enclave as disastrous. The country is hosting over 3 million Syrian refugees.
Although supporters of different fronts, Iran, Russian and Turkey will try to block the deepening of the ongoing crisis, restrict extremism and eliminate radical groups based in Syrian, following a common strategy as the Turkish FM recently said at a presser.
Tehran, too "says efforts are underway to drive terrorists out of the northwestern Syrian province of Idlib with the least humanitarian cost", as the Iranian Foreign Minister Mohammad Javad Zarif has underlined…. / IBNA