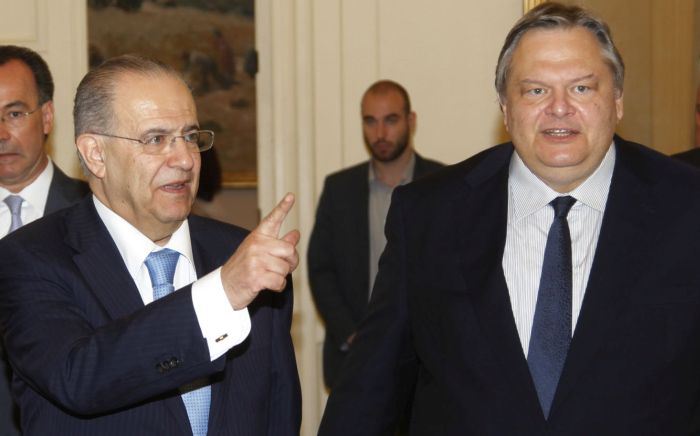 By Spiros Sideris – Nicosia
A trilateral meeting of the Foreign Ministers of Greece – Egypt – Cyprus, Mr. Venizelos, Mr. Shoukry and Mr. Kasoulides respectively, will take place in Nicosia on October 28-29, under the established framework of political consultations.
As announced, the ministerial meeting in Nicosia will take place on Wednesday, October 29, and is the continuation of the contacts the Foreign Ministers of the three countries had in New York last September, in the sidelines of the 69th United Nations General Assembly.
The meeting will also have a preparatory character in view of the forthcoming Summit of the Heads of the three governments, which will be held in Cairo on November 9.
In the Nicosia meeting, the Foreign Ministers are expected to discuss, among other things, matters relating to the cooperation in various areas, with the areas of energy, security and tourism being at the top of the list.
At the heart of the debate is expected to be the role played by the three countries in the preservation of security and stability in the Eastern Mediterranean, while there will be an exchange of views on regional and international issues of common interest.
Mr. Kasoulides will host a luncheon in honor of the bonds of Greece and Egypt, while the three ministers will have a press conference on Wednesday, September 29, immediately after their meeting.
The Foreign Ministers will hold separate bilateral meetings between them, while Mr. Venizelos Mr. Shoukry will be received by the President of the Republic, Mr. Nikos Anastasiades.