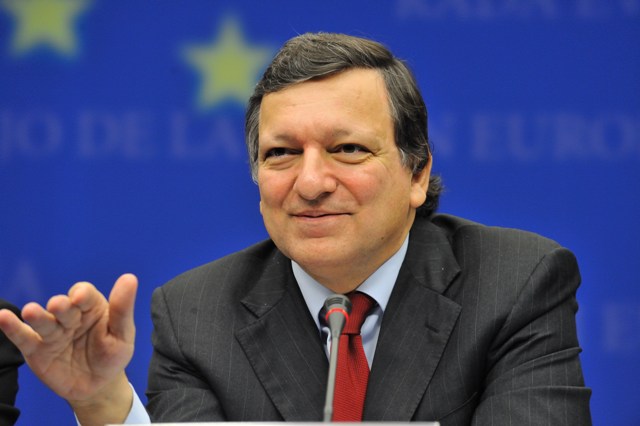 Review by Christos T. Panagopoulos –
The President of the European Commission (EC), Jose Manuel Barroso, on Friday will discuss with the Romanian Prime Minister, Victor Ponta, and his Moldavian counterpart, Iurie Leanca, about the prioritization of cooperation in the field of energy interconnection projects.
According to Mark Gray, spokesperson for the EC, the purpose of this meeting is to analyze how the three parties, the EC President and the heads of Executive of the two countries can continue with developments in this sector.
Gray underscored that the trilateral meeting should be placed in the context of the upcoming Eastern Partnership Summit in Vilnius in the end of the month and that, from the EC's point of view, this is a process to be approached step by step, while the institution is determined to achieve these concrete projects. He reminded that the community Executive already cooperates with the two countries by financing the Iasi-Ungheni gas pipeline.
We will analyze the manner to continue with this project, as well as with other projects.
On the occasion of his visit to Brussels, the Moldovan Prime Minister, Iurie Leanca, will also have meetings with the President of the European Council, Herman van Rompuy, and also with European Commissioners Cecilia Malmstrom (home affairs) and Siim Kallas (transports). In his turn, Prime Minister, Victor Ponta, will have a meeting with the Vice President of the REC, Siim Kallas.
Source: Agerpres