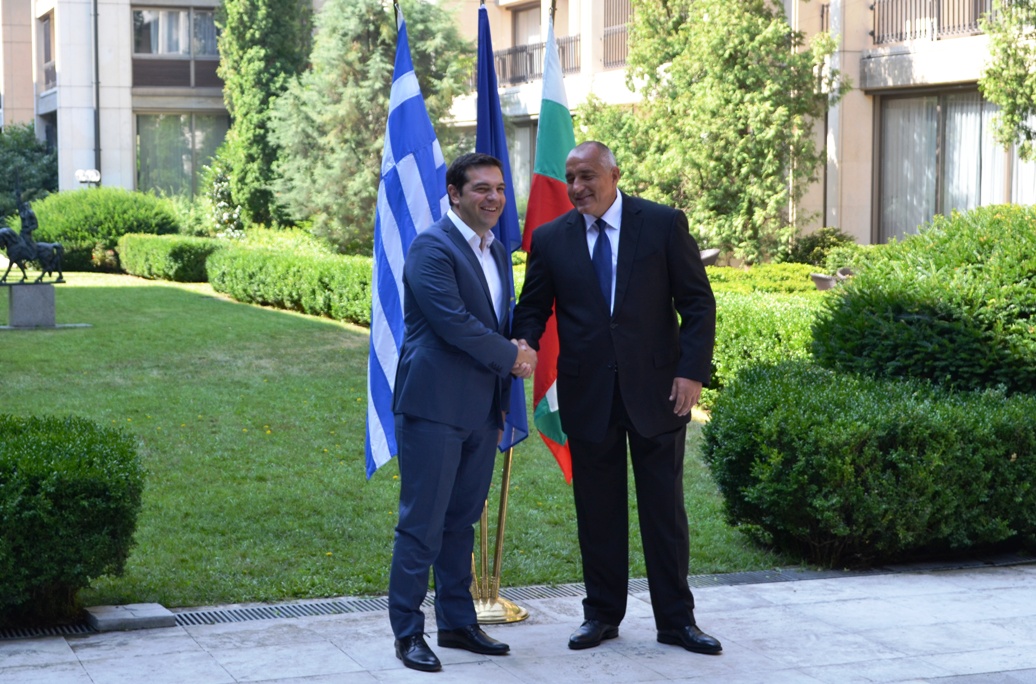 The presence of Greek Prime Minister Alexis Tsipras and Serbian President Alexandar Vucic not only provides an opportunity for a bilateral meeting at a higher level, but is also an invitation for Bulgaria to participate in this cooperation. On the afternoon of Thursday 13 July 2017, Bulgarian Prime Minister Boiko Borissov ill also be in Thessaloniki accompanied by Foreign Minister Ekaterina Zaharieva.
Alexis Tsipras and Boiko Borissov will meet with Foreign Ministers Nikos Kotzias and Ekaterina Zaharieva to discuss bilateral regional and international issues.
According to IBNA, the talks will focus on the Western Balkans and their European perspective, security and migration, since both countries have a common border with Turkey, where there are over 3 million refugees and energy issues.
As countries of the European Union, Greece and Bulgaria share a common future and common interests both in the EU and in the Balkans, so cooperation between them is considered to be necessary for both countries.
IGB as an extension of TAP, Turkish Stream, if launched, makes energy cooperation one way, highlighting the two countries as very important in Europe's energy security. Finally, the Burgas Alexandroupolis railway link will also develop the capacity of the two cities, which are also big ports.
Following the end of the bilateral meeting between Greece and Bulgaria the tripartite Summit between the Greek Prime Minister Alexis Tsipras, Serbian President Alexandar Vucic and Bulgarian Prime Minister Boyko Borissov will follow.
According to IBNA, the three leaders will discuss the Western Balkans and their security, their European prospect as well as the refugee issue. At the end of the talks a joint press conference will be held for journalists.
Finally, Alexis Tsipras will meet with European Commission President Jean Claude Juncker, who will be awarded with an honorary doctorate by the Law School of the Aristotle University of Thessaloniki on Thursday at the Thessaloniki Concert Hall, where the bilateral and tripartite meetings will also be held./IBNA