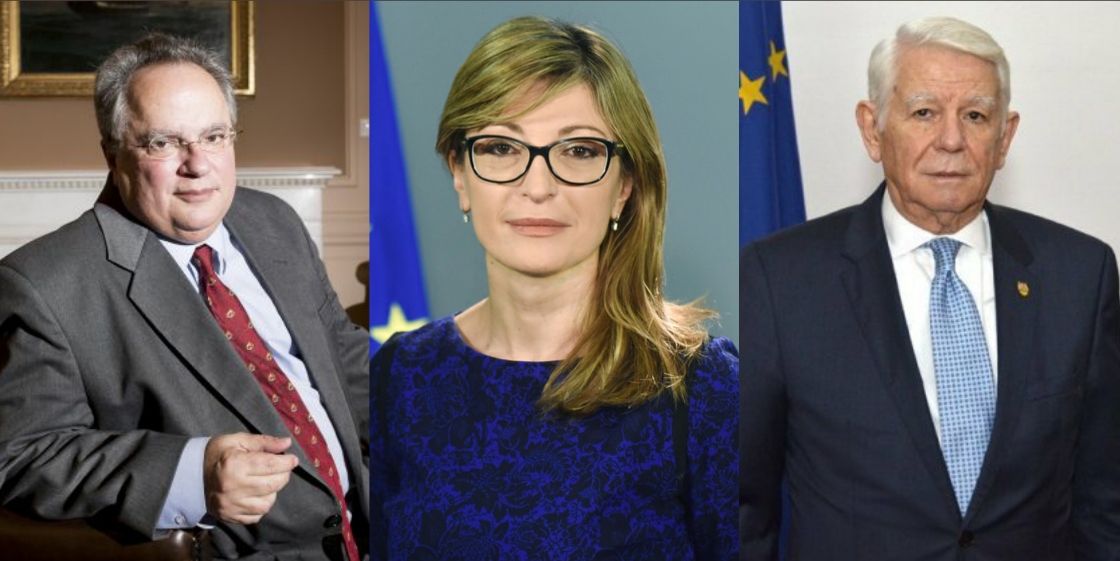 The Foreign Affairs ministers of Romania, Bulgaria, and Greece will meet in Bucharest on March 12, in the framework of the trilateral co-operation of the three Balkan EU member-states.
The host of the 3-day meeting, Romanian FM, Teodor Melescanu will welcome his counterparts, Nikos Kotzias of Greece and Ekaterina Zacharieva of Bulgaria, once more putting the Craiova Group -as this tripartite co-operation is known- into action.
Part of their agenda of talks will be the promotion of the principles of democracy, of the rule of law and the support of the European perspective of the West Balkan countries, as Bulgaria holds the EU Presidency in the first six months of 2018 whereas, Romania will hold it during the first six months of 2019.
The three ministers will also discuss the beneficial co-ordination of their countries' policies and the development of joint projects in the fields of Transport Energy, the European prospects of the Eastern Partnership and the Western Balkans, as on May 17, Bulgaria will host the Western Balkans Summit.
Melescanu, Kotzias and Zacharieva will have the chance to discuss regional and global developments, too, as well as about the EU-Turkey leaders' meeting which, if all goes well, will take place on March 26, in Varna, Bulgaria…/IBNA