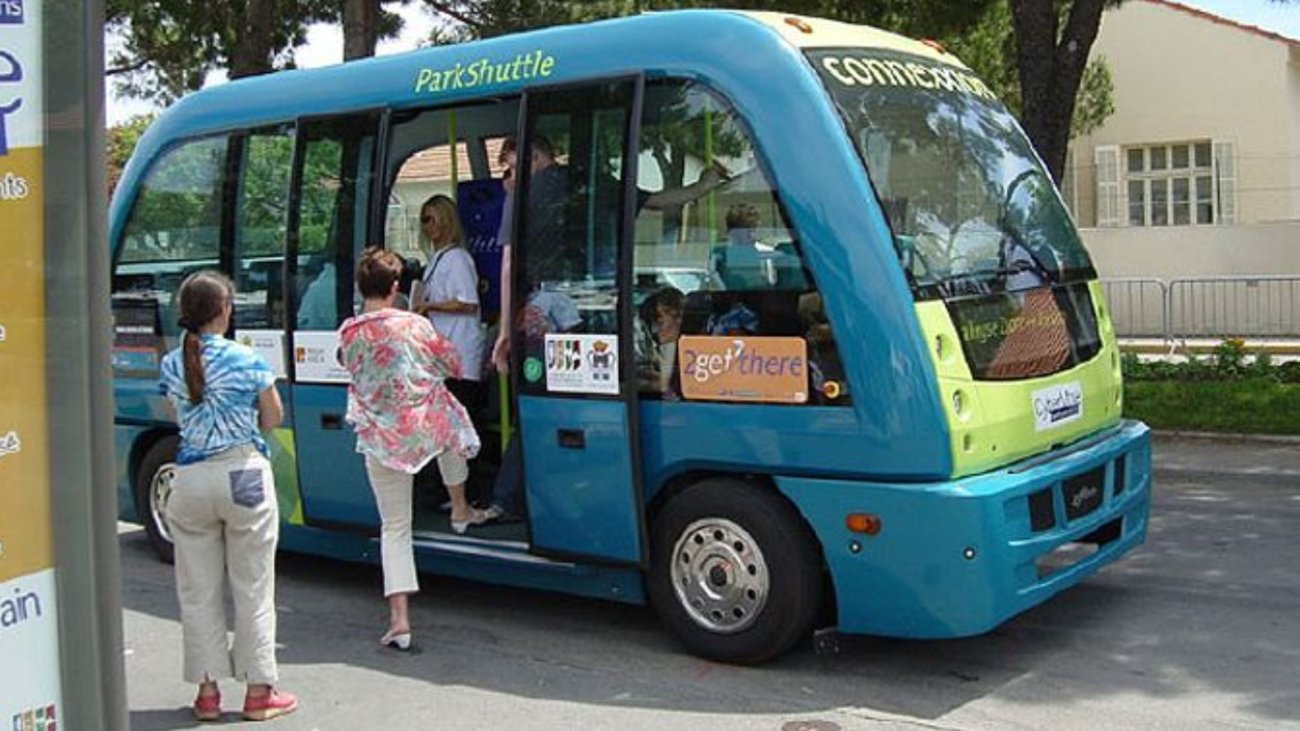 Athens, September 14, 2015/ Independent Balkan News Agency
By Spiros Sideris
The greatest technological and innovative achievement of the Municipality of Trikala, in the prefecture of Thessaly, in a global scale, the Bus Without Driver is ready to be tested in real conditions.
On Saturday, September 12, officially, (as some routes have already started since Friday afternnon, September 11), the Bus, under the pan-European programme CityMobil 2, on the streets of Trikala! A city that continues to surprise with its technological capabilities, especially with the global dimension of this innovative application.
Every day – except Monday – between the hours 10:00 to 14:00 and 16:00 to 20:00 the Bus Without Driver will run the 2.4 km long planned route in the city center of Trikala.
The route for the first six days, ie until September 17, will be made without passengers. From September 18, Friday, the Bus Without Driver will accept passengers during its pilot operation, and by the end of October it will start operating normally.
This means now that the roads which will move the vehicle (D. Tertipi, Karditsis, Kapodistriou Korai, Amalia, Nelson, Str. Sarafi, B. Tsitsani. Rep. Iakovaki, Othon) should be free of parked vehicles all kinds, as well as obstacles.
For this reason, the personnel of e-trikala SA, which implements the programme, has already handed out brochures on the route and parking, while it will be on the route on a daily basis to an advice the drivers.
Thus, the citizens of Trikala can now participate in this global attempt, which after a few days of disruption, is ready to become a world reference, since it has already been recorded as a technological achievement.
On Monday was recorded another global innovation, since in the morning, under a ministerial Decree, in conjunction with the Directorate of Transport and Communications and the MOT of Trikala and the services  of the Ministry of Transportation, Infrastructure and Networks, the e-trikala SA It has receive plates for its first two vehicles. With plate number TKT 3131 and TKT 3132, the first two buses now have normal plates.
This means they can be go anywhere, which goes down as a technological and driving  lead, since until now, all routes were informal and the vehicles were only experimental.
The two vehicles will increase to six, with two more to come in Trikala on September 20 and two more in early October.