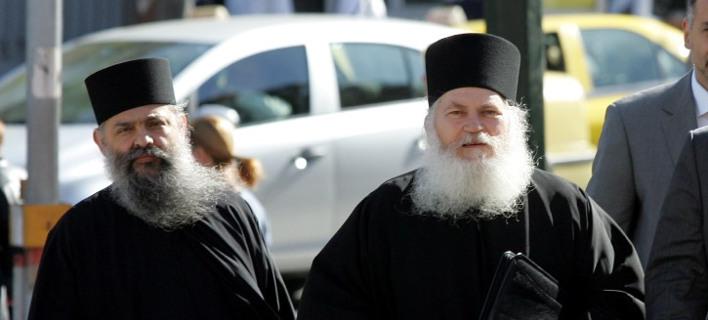 Athens, March 2, 2015/ Independent Balkan News Agency
By Spiros Sideris
On Monday starts the trial for the famous case of the Monastery of Vatopedi, without political figures in the stand. Fourteen persons will be brought before Justice, starring monks Ephraim and Arsenios. Among those accused are members of the State Mortgage Company and the notary Katerina Peleki.
In the center of the dispute is Lake Visthonida and the lakeside land, which the Vatopedi Monastery claims to own with imperial Golden Seals of 1080 and that it never tried to obtain  through illegal acts.
The case came to light in 2008 after allegations of illegal trading of the lake with public "fillets", despite the fact that there was a dispute about the ownership of the monastery on the lake and the lakeside areas.
The monastery had even gone to court in 2003 claiming ownership, but just before the ruling of the Court of the First Instance of Xanthi, the then Minister of Finance signed the resignation of the government's claims, based on decisions of the Legal Council and other agencies, according to television station Mega.
According to the decree, the actions of defendants accused of crimes of infidelity and false certification, damaged the interests of the State.
Apart from Ephraim and Arsenios, also accused are members of the Estate Company of the State, the notary Katerina Peleki and her brother, former Secretary General of Agriculture Ministry K. Skiadas, members of the State Legal Council, etc.
The examination committees focused only on political responsibilities, while the preliminary investigation referred the ministers Basiakos, Kontos and Doukas to the Judicial Council for the crime of infidelity.
However, the judges ruled that the offences for the three ministers have lapsed, giving the green light to the appeals investigator to go after only to non-political figures.