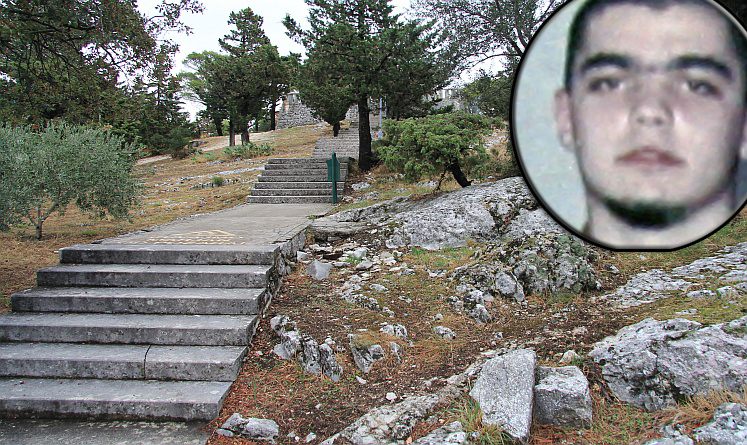 By Natasa Radic – Split
A little less than a year, Split, the whole of Croatia, as well as the world public was shocked by the monstrous murder of a young Mexican tourists Selena Macedo at Split Marjan hill. In the middle of the summer afternoon, in the heart of the tourist season, while walking aloneg the hill and photographed, Selena was attacked by the killer Edi Misic, brutally killed (her head was almost cut off) and then he buried the body near the road. Less than a year after the horrible tragedy, the Split County Court Judge Vladimir Zivaljic sentenced the killer to only 15 years in prison!
The prosecutor sought maximum punishment prescribed by law of 40 years. In closing arguments, the day before the verdict was announced, Deputy County Attorney Juliana Stipisic pointed out that 31-year old Selena in her last moments before the horrific death suffered great fear, as the killer tied her hands and face, and then approached her with a large knife and imposed deadly cuts on her neck.
Judge Vladimir Zivaljic, however, did not think the girl suffered enormous fear before her death, and this is why Misic is convicted of an ordinary murder, and not on the count of the aggravated murder, for which it was possible to sentence him to the maximum 40 years in prison.
The verdict shocked all those who followed the case. In fact, Selena's murder may be classified as a crime that is unprecedented in Split. After the horrific murder that happened in August 2012 in the afternoon, the foreign tourists who have heard of the monstrous event in a wide arch avoided Marjan hill. Although close to the city center and in the summer the ideal destination for a walk in the shade, away from the bustle, Marjan was eerily empty weeks after the murder. The only passer-bys were police officers in civilian clothes who were expecting that the killer could show up at the scene of the crime again.
Edi Misic was soon arrested. On the fatal afternoon, Selena just arrived to Split with her brother. When her killer was caught, her family came to Split to grieve and take her coffin back to Mexico.
Selena's brother Emanuel Macedo followed the trial from the beginning. When he heard that his sister's killer was sentenced to only 15 years in prison, he could not hold back the tears. The citizens of Split are in shock, too, as well as many tourists.
-It is amazing that the killer was sentenced to such a small fine. What is the price of the human life, especially when you keep in mind a scary way the unfortunate girl was killed – said Brit and Ewan Collins, tourists from the U.S., who heard about the case in the cafe at the Split waterfront.