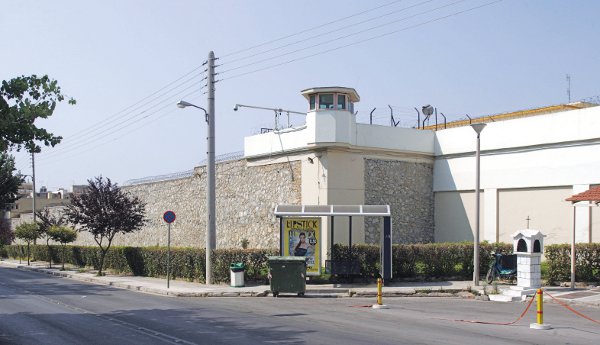 Athens, November 17, 2015/Independent Balkan News Agency
By Spiros Sideris
On trial before the three-member Appeals Court for Felonies are referred with the Ordinance of the Appeal Council 28 defendants, among them the convict serving long sentence for his action in 17N, Christodoulos Xiros – for his escape plan from Korydallos prison of certain prison inmates on the case of the organisation "Conspiracy of Cells of Fire".
The Appeals Board considers with the decree issued that for the so-called plan "Gorgopotamos" envisaged blowing up the wall of Korydallos prison, should be held accountable 28 accused of serious charges related to the offenses of membership in a terrorist organization, possession of weapons and explosives etc.
Among the defendants who are referred with the Ordinance, except Xiros, are: Pan. Argyriou, Y. Polydorou, Olga Economidou Chr. Tsakalos, Ger. Tsakalos, Char. Hatzimichelakis, Th. Mavropoulos, Y. Nikolopoulos, M. Nikolopoulos, D. Bolano, Harry Koka, Mema Boujar and Angeliki Spyropoulou, partner of Gerasimos Tsakalos. With them are referenced the mother of brothers Tsakalos Athena Tsakalou and  the partner of Christos Tsakalos, Evangelia Statiri.
Furthermore, the judicial council ruled that two defendants should be exempted, for the acts of belonging to a terrorist organisation and possession of weapons in order to supply the organisation.
The file says that after the escape of Xiros in January 2014, the defendants who had decided for "Gorgopotamos" had started all the preparations for its implementation, in order to free the prisoners who belong to the "Cores".
According to the Counter-Terrorism Service, the codename of the plan was found in the notes of Christodoulos Xiros, which were seized from his hideout in Anavyssos after his arrest last January.