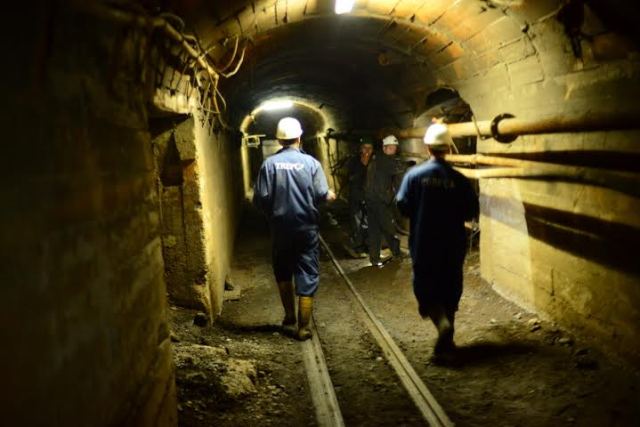 IBNA Special Report
Pristina, January 19, 2015/Independent Balkan News Agency
By Elton Tota
The amendments on the bill for public enterprises, will be deliberated today and will be voted in the parliament of Kosovo.
Under this bill, parliament of Kosovo may decide to lift the powers of the Kosovo Privatization Agency on public enterprises and transfer these powers to the government, which will register public enterprises in Kosovo.
What's important for the Kosovo economy and what has sparked debates in Belgrade is the fact that through this bill, "Trepca" industrial complex may be transferred as property of the government of Kosovo.
Meanwhile, this bill will be backed by all opposition parties in Kosovo. Alliance for the Future of Kosovo MP, Daut Haradinaj, has warned that the party that he belongs to, will back the bill on public enterprises.
"Trepce's status must be changed and this mine should return to the state, but three issues rise here:  Will all the assets of Trepce be included in this bill or just the mine?; who will pay Trepce's past liabilities and what is their cost?; Will this bill apply to all social enterprises or just Trepce", declared Haradinaj.
The largest opposition party, Self Determination has declared that it will vote in favor of this bill. "Yes, we will vote this in principle", declared the spokesman of Self Determination, Erzen Vraniqi.
Government of Serbia: Trepce risks the talks between Kosovo and Serbia
Government of Serbia said on Sunday that it will not accept any decision of the government of Kosovo in relation to the Trepca mining complex, warning that this would endanger talks between Kosovo and Serbia and can cause instability in the north of Kosovo.
Belgrade was angered by the decision of the government of Kosovo to approve a bill that transfers the ownership of the mine of Trepce.
Belgrade insists that Trepce is owned by the fund for the development of Serbia. Head of the Serb office for Kosovo, Marko Djuric, said that around 4 thousand Serbs of Kosovo depend on Trepce along with 20 thousand family members. He said that Pristina's decisions damage the process of talks in Brussels.
"We consider something like that as looting and robbery. We call on Mr. Mustafa and Mr. Thaci not to touch what belongs to us", said he in a news conference in Belgrade, which saw the participation of the deputy PM of Kosovo, Branimir Stojanovic and two ministers of the government of Kosovo, Aleksandar Jablanovic and Lubomir Maric.
Serb officials said that with these actions on Trepce, Pristina may cause instability in Kosovo and as of tomorrow, Serb workers will start a strike.
PM of Kosovo, Isa Mustafa said that it's clear who does Trepce belong to.
"These decisions must not have an impact in the process of talks and relations that we want to consolidate with Serbia, because this is an organization inside of the territory of Kosovo and we will try to use these assets for the interests of all the citizens", said PM Mustafa.
Trepce's mine is a big industrial complex
Currently, Trepce's mine employ around 2500 workers, 1500 in the southern part of the city inhabited by Albanians and 1050 people who live in the northern part, inhabited by Serbs. Both units have so far been administered by the Kosovo Agency for Privatization.
Trepce's mine is a big industrial complex. In the past, this company had 23 thousand workers and was one of the largest companies in Socialist Yugoslavia. After the Second World War, "Trepce" was a conglomerate with 40 mines and plants, which are mainly spread in Kosovo, but also in Serbia and Montenegro.
The general mineral reserves in this mine are estimated to be 58 million tons. Converted in a monetary value with today's market prices, these assets amount to around 8-10 billion Euros. /ibna/