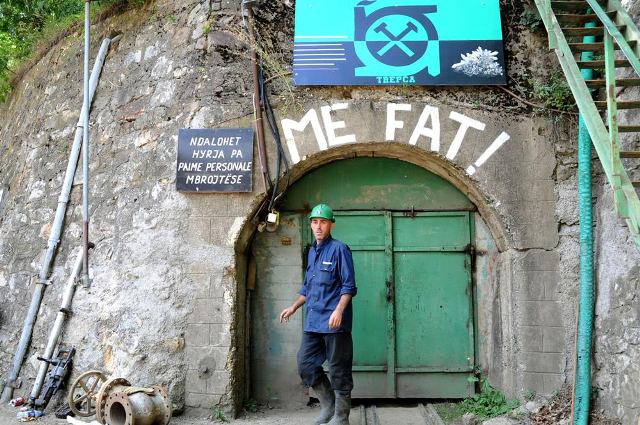 The law on "Trepca" metallurgic plant enters in force today. Kosovo authorities see this plant as a powerful economic resort which will have an impact on the development of the country.
The bill in question enables a general restructuring of the plant, investments in exploiting technologies, research and extraction of minerals, the increase of the number of production employees and the increase of production up to 1,5 million tons of minerals a year.
Speaker of parliament, Kadri Veseli says that as of today, Kosovo's underground assets will bring benefits for the public.
He says that everyone feels relieved now, as "an economic giant and pride of Kosovo, such as Trepca, is now on the safe path of its transformation and will benefit all the citizens of Kosovo".
"Kosovo is very rich. Its greatest asset is youth. Kosovo also has natural resources, which must be exploited for the development of our country. This is the message of this exhibition in the parliament's premises", he said.
The head of "Trepca" plant, Ahmet Tmava has praised the efforts and the work of the institutions of the country to approve the bill in question and says that the company now has an opportunity to develop.
He has reiterated the fact that so far, Trepca has barely survived.
"However, we have had results. Production has gone well, salaries have been paid in time and this law marks the start of a new era of development for Trepca", he said.
The law on Trepca was voted by parliament of Kosovo on 7 and 8 October in parliament. The aim of this law is to help the giant recover and act as a driving force for Kosovo's economy. /balkaneu.com/