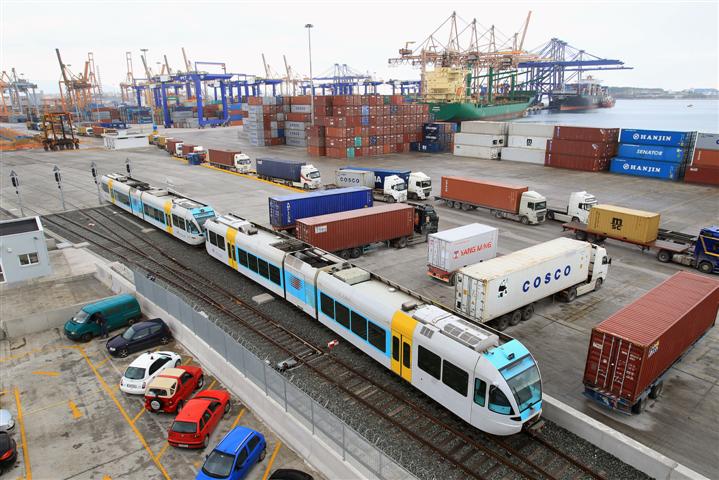 By Spiros Sideris – Athens
The strategic agreement that provides that TRAINOSE will carry Cosco's cargo from the port of Piraeus to central Europe and vice versa was signed yesterday, Monday, between the CEOs of the two companies, Athanasios Ziliaskopoulos and Li Yupeng.
The memorandum includes 8 points on which both sides are committed for the strengthening and optimisation of commercial activities and the transport of cargo from the port of Piraeus to the Balkans and Central Europe.
TRAINOSE, as stated in the notice, "is committed to provide the capacity required to facilitate the movement of cargo emanating from the port of Piraeus, taking into account the specific conditions of the ships' arrivals", while the Chinese company is committed to using the greek trains as the main provider of rail services in Greece for the transportation of cargo entering or leaving the port of Piraeus.
"Today's agreement between COSCO and TRAINOSE is of historical importance for the greek railways, as it creates endless opportunities for growth and opens the way for Greece to become a World transit center and gateway for goods to Europe", Ziliakopoulos points out in a statement.