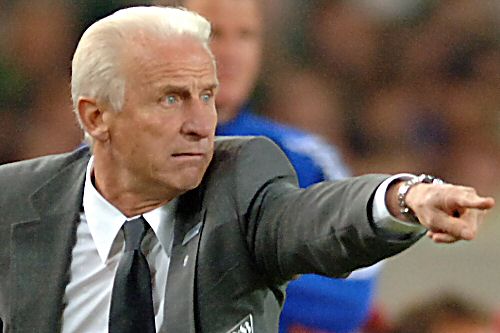 Review by Christos T. Panagopoulos –
Legendary Italian football coach, Giovanni Trapattoni, has praised new Croatian national team coach, Niko Kovac.
75-year-old Trapattoni used to be Niko's coach in the past and Niko himself admitted he learned a lot from the Italian football expert.
"First of all, in front of Niko there is a great challenge. He became a coach very young, after being a successful captain for many years. It's an honor, but also a great responsibility", Trapattoni has commented to daily newspaper Novi List.
"I started in a similar way. He doesn't have to be afraid, he only needs to be diligent in his work. I'm not afraid for Niko, he himself has that Germanic persistence that was never taught in the field. Advice? He must be exactly as he was as a player, unbreakable and sturdy. His team has to know who's in charge, all players must be kept in order, work and discipline. I guess he learned something from me, (laughter)…", he has revealed after Niko Kovac was named Croatian coach to lead the national team in the play off to enter the World Cup in Brazil.
Source: Croatian Times