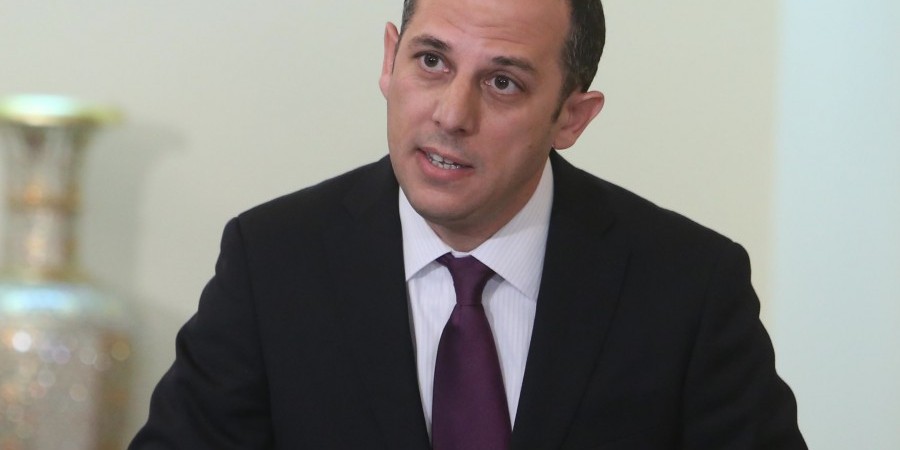 Cypriot Minister of Transport has said that  Cyprus can become into an important Energy Center in the Mediterranean, and that his government's objective for the future is to consolidate and further develop the island's role in world shipping.
Marios Demetriades, addressing yesterday the conference Mare Forum Greece 20117 in Athens, said that Cyprus is a fully fledged maritime center, combining both a sovereign flag and a resident shipping industry, "renowned for its high quality services and standards of safety, and currently one of the leading third-party ship management centers in the world offering services to almost 5% of the world's fleet".
For the immediate future he foresees the launching "of new and vibrant shipping and energy projects", which will be implemented by the government and will include Cyprus's future maritime transport needs for the extracted hydrocarbons.
The discovery of natural gas reserves in the Exclusive Economic Zones (EEZ) of Israel and Egypt, and later of Cyprus,  has made Eastern Mediterranean the focal point of the oil and gas industry´s discussions, said Demetriades, who spoke of "new political and economic balances emerging, which are not unconnected with the discovery of energy reserves in our area".
He said that current exploration activities area are increasing expectations for the discovery of even more hydrocarbon reserves. And he called on countries and companies involved in the exploration activities, to consider the logistics that are needed to make the product available to the market. "The maritime transportation of the oil and gas from the wells to the shore is equally important to the exploration phase and requires both planning and funding", he underlined.
According to Minister Demetriades, Cyprus's economy is to benefit largely by the exploitation of gas reserves and this,  he added, will widen the horizons of many industries, creating relevant synergies and will also further expand Cyprus shipping.
"Offshore exploration and production of gas and oil, as well as their transportation ashore, require the operation of specialized ships and equipment and the supply of specialized supporting services", he said.
Shipping, one of the top leading industries in Cyprus, says Demetriades, nowadays faces significant challenges, some coming from enhanced legislation within the EU that endanger the competitiveness of EU shipping. "We need to be very careful about all this as shipping is indeed a mobile industry and can navigate from one place to another", he stresses.
Cyprus has successfully completed negotiations with the selected bidders for the licensing of blocks 6, 8 and 10 in its Exclusive Economic Zone (ΕΕΖ), the Minister of Energy, Commerce, Industry and Tourism Yiorgos Lakkotrypis has said.
The applicants selected are the consortium of ENI and Total for Block 6, Eni for Block 8 and the consortium of ExxonMobil and Qatar Petroleum for Block 10./IBNA
Source: Cyprus News Agency