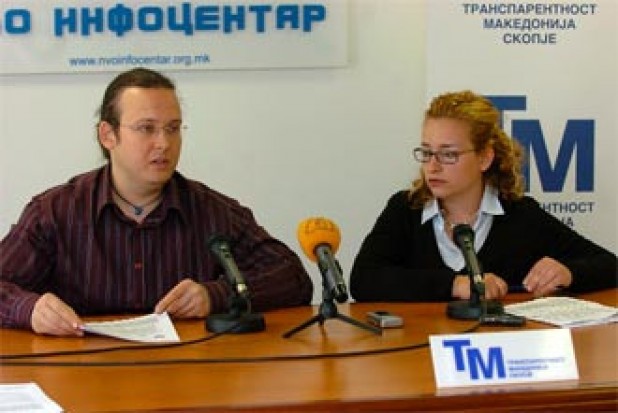 Skopje, November 18, 2013
Transparency Macedonia organization has considered this years European Commission report on FYROM as the most negative one, as opposed to other years.
"This is the most negative report on the country, which criticizes many domains. But, the numerous efforts of the government and media supporting it have made this report look like a positive one and that reforms which have been made have been hailed", declares Transparency Macedonia. This organization expresses its concern about the rising corruption and organized crime, but also the threats to the freedom of speech and media.
Transparency Macedonia has also criticized the recruitment of political militants in the state administration, something which has also been criticized by Brussels. Moreover, this organization says that the government conceals the true number of civil servants. There have also been concerns about constant budget expenses on "2014 Skopje" project, at a time when the country is said to face a social and economic crisis. /ibna/