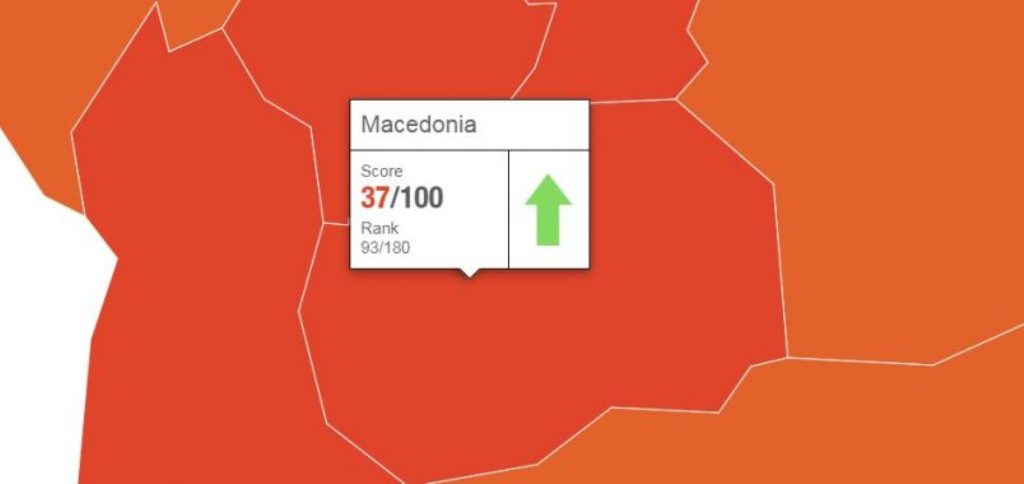 In its latest report on corruption, Transparency International says that Skopje has made more efforts in the fight against corruption ranking the country on the 93rd place as opposed to 107th a year ago.
The organization says that expectations in the fight against corruption are high, while the country is expecting to launch accession talks with the EU.
As far as other Balkan countries are concerned, Albania and Kosovo are among countries with a high level of corruption.
Globally, Denmark and New Zealand lead the index with 88 and 87 points respectively. Somalia, South Sudan and Syria are at the bottom of the list with 10 points and the two other ones with 13 points respectively.
The index lists 180 world countries based on the level of corruption perceived in the public sector. This index uses a scale from zero to 100 points, where zero represents the most corrupt country, while 100 represents a country free of corruption. /ibna/