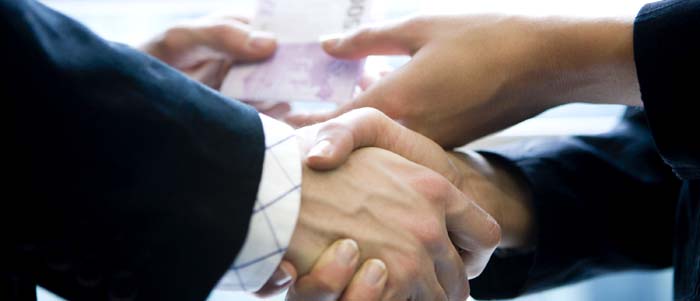 Podgorica, December 3, 2014 / Independent Balkan News Agency
By Adnan Prekic
Montenegro this year was ranked 76th on the Transparency International Corruption Perception list. This ranking is nine places worse compared to last year. This is the lowest position of Montenegro on this list in the last five years.
On the list of 175 countries about Corruption Perceptions in the public sector this year Montenegro was in 76th place. Non-governmental organization MANS, which is a partner in the Transparency International survey, said that better positions than Montenegro in the region have Croatia and FYR Macedonia, while the situation in other countries is somewhat worse.
Executive Director of MANS, Vanja Calovic, said that in the last five years Montenegro did not have worse corruption perception index. Montenegro has dropped nine places. She said that one of the key reasons for this situation in Montenegro is political corruption as well as corruption in the electoral process.
It is evident that there is no verdict, particularly for corruption at the highest level. Montenegrin officials although speak about European values, they are susceptible to corruption, says Calovic. She said that investors from the European Union will not come to a country where the laws are not respected, where there is no rule of law and do not know the rules of the game. Therefore, she said, investors who come to Montenegro are from countries, which are ranked very low on the Corruption Perceptions Index, such as Russia, China and Azerbaijan.
Corruption is a problem for all economies, therefore it is necessary for leading financial centers in the EU and US, with fast-growing economies, to act together to stop the corruption, said today the anti-corruption group Transparency International.
Corruption Perceptions Index for 2014 shows that economic growth is undermined and efforts to stop corruption are fading when leaders and high level officials are abusing their powers to gain access to public funds for their personal gain.
More than two thirds of the 175 countries in the 2014 Corruption Perceptions Index score below 50, on a scale from 0 (perceived to be highly corrupt) to 100 (perceived to be very clean). Denmark comes out on top in 2014 with a score of 92 while North Korea and Somalia share last place, scoring just eight.
The Corruption Perceptions Index is based on expert opinions of public sector corruption. Countries' scores can be helped by open government where the public can hold leaders into account, while a poor score is a sign of prevalent bribery, lack of punishment for corruption and public institutions that don't respond to citizens' needs.