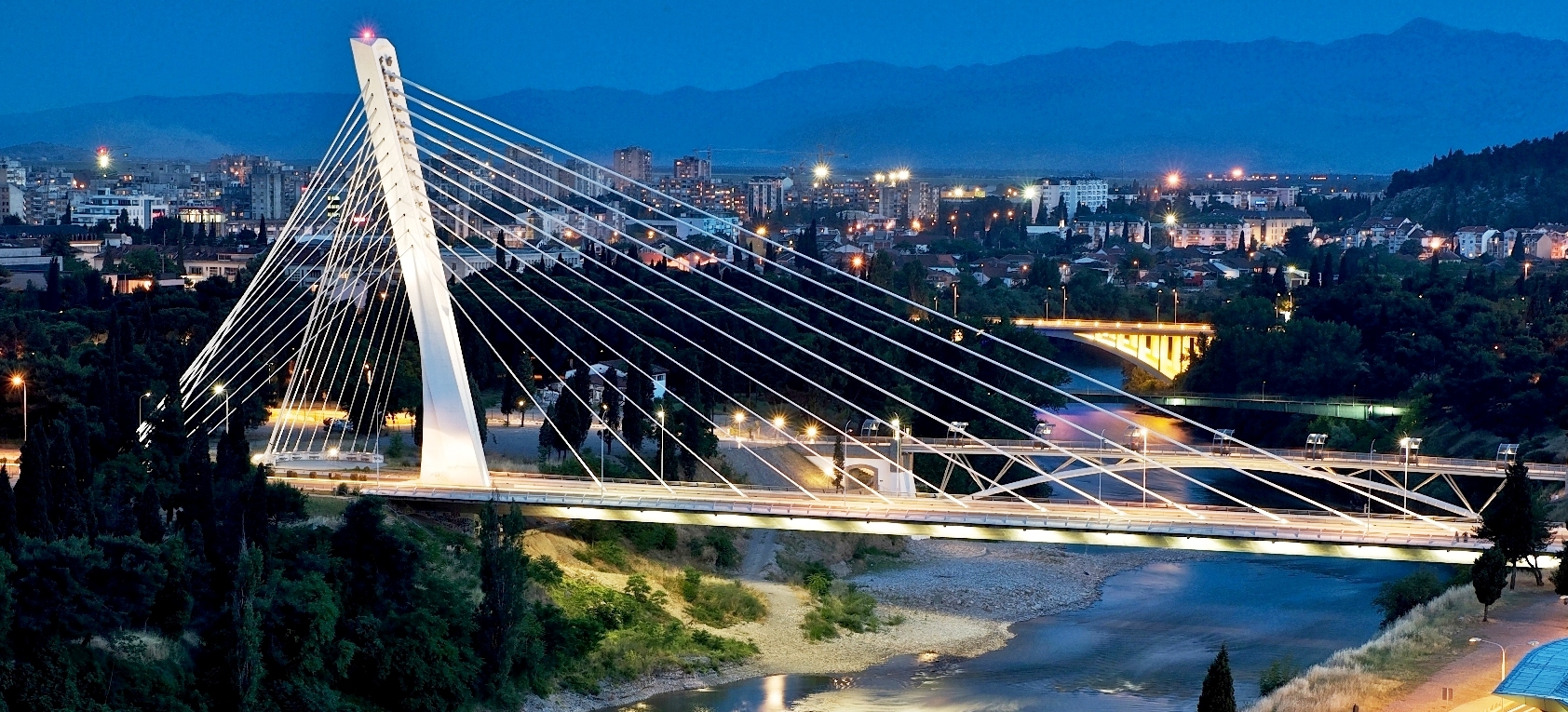 An innovative art exhibition in the Montenegrin capital has been erected to remind people that they can transform anything, even waste, into something that is useful. The brainchild and creation of 22 year old DaniloBaletic, seven sculptures made from recycled materials and scrapped cars have been erected across the city in an effort to promote greener living. The massive sculptures have been modeled on the popular Transformers franchise, and have also contributed to the capital city becoming a more attractive tourist destination.
Baletic came up with the idea several years ago when asked by the organizers of the Durmitor Art Eco Festival to present an ecological project.The festival, which was set up to encourage the raising of environmental awareness is named after Montenegro's mountains and national park, and Baletic wanted to create something from waste that could transmit a message that would draw attention to the importance of conserving resources and preserving natural beauty. He hoped that his Transformers would help spread the word that the planet is wasting its resources whilst people spend money on commodities, and that so much was being thrown away that could be re-used.
The Transformers franchise has enjoyed renewed attention over the last few years and has struck a chord with those who now use smartphones and tablets to do everything from playing games at RiverBelleCasino.com to sending emails and running businesses. These multi-purpose gadgets are similar in a way to Transformers, and the interchangeable properties that they possess have often come under the spotlight.
Aside from wanting to educate people and create sculptures that reflected popular culture in a positive light, Balericalso wanted to make Podgorica a more cheerful place. He also wanted to see children being happy when they played at the foot of his monuments to greener living and being made aware of their environmental impact. The robots have also attracted an influx of visitors to the city and tourism has spiked, with many people visiting simply to have their photos taken with one of the sculptures.
Sadly, the project, aptly named Transformers defending Podgorica has not attracted any potential donors, but the attention they have garnered has been invaluable and it's hoped that their message about transformation, recycling and reducing waste has been heard loud and clear. The robots are scheduled to stay in town until early August, thereafter they will be displayed at the Podgorica Cultural Summer annual event.