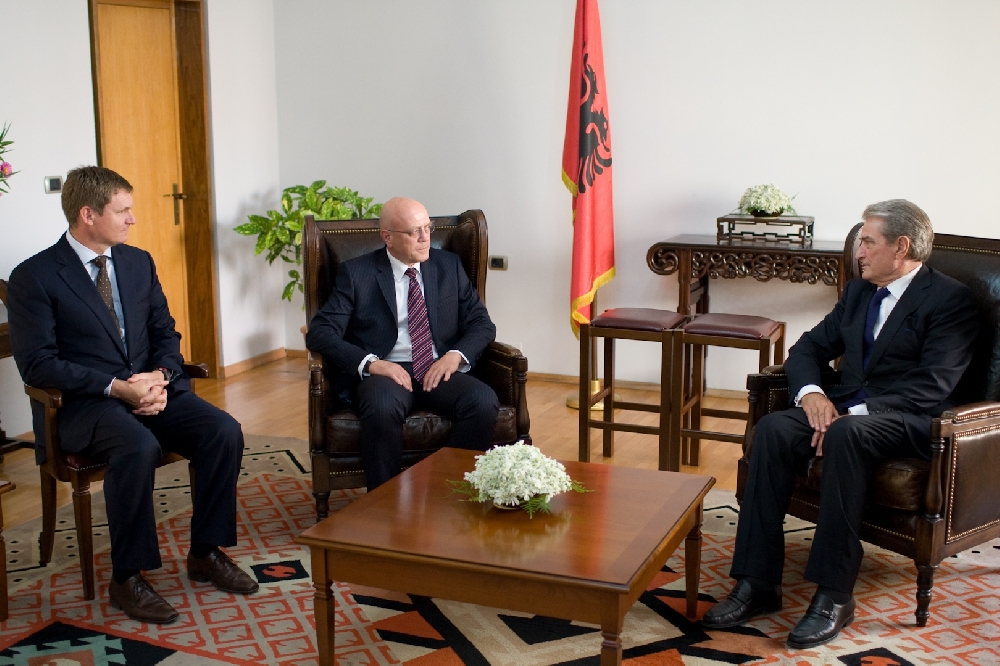 Tirana, September 3, 2013
High executives from the Trans Adriatic Consortium-TAP say that Albanian authorities played a very important and decisive role in TAP project.
General Manager of the Consortium, Kjetil Tungland said on Tuesday during a meeting with Albanian Prime Minister, Sali Berisha that he praised the support and important role of Albania and Prime Minister Berisha personally played for TAP project, without which Shah Deniz Consortium would not have selected TAP.
"This support was especially significant in the recent years, when Albania was engaged in maximum to finalize the entire legal framework necessary to take under consideration the application of TAP project", said Mr. Tungland.
Mr. Tungland informed Prime Minister Berisha about the progress of TAP project for the start of works and the final decision of the investment by the Consortium of Shah Denize.
He said that the construction of the access routes for the pipeline will soon start in Albania.
Mr. Tungland informed Prime Minister Berisha that TAP consortium is joined by the largest Belgian company of gas distribution, Fluxys which with the construction of the pipeline which links Belgium to Italy, makes TAP a project for pan European gas supply.
During the meeting on Tuesday (photo) with the delegation of high level of the TAP Consortium led by Mr. Kjetil Tungland and Director for Foreign Relations, Michael Hoffman, Prime Minister Berisha said that for Albania, TAP project marks the most strategic achievement after NATO's accession of Albania and the Independence of Kosovo.
"All other projects unfairly avoided Albania. This project offers a final solution to the problem of energy in Albania and it reduces household costs for heating and cooking", said Mr. Berisha.
Berisha pointed out that Albanians will be supplied with gas by a friendly country such as Azerbaijan.
"TAP encourages large investments in all the sectors of industry and economy. The project significantly increases the role of Albania in the regional and European energy and also boosts up strategic cooperation with our neighbors and EU countries", said Mr. Berisha. /ibna/