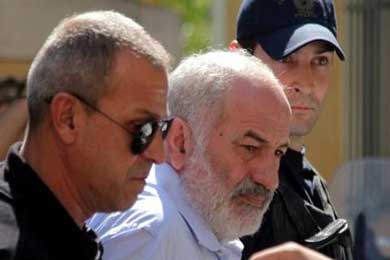 New evidence implicating the former head of procurements at the Defense Ministry, Yiannis Sbokos (photo), in the acceptance of bribes in order to seal arms procurements has emerged, Kathimerini understands.
A magistrate investigating ex-Defense Minister Akis Tsochatzopoulos for money laundering believes he has traced 12 million euros which was transferred through a network of offshore companies before ending up at a company, Clavis International, they believe was used to launder the money.
The funds have been linked to the purchase of the Russian-made TOR-M1 missile defense system, which was purchased when Tsochatzopoulos was at the Defense Ministry.