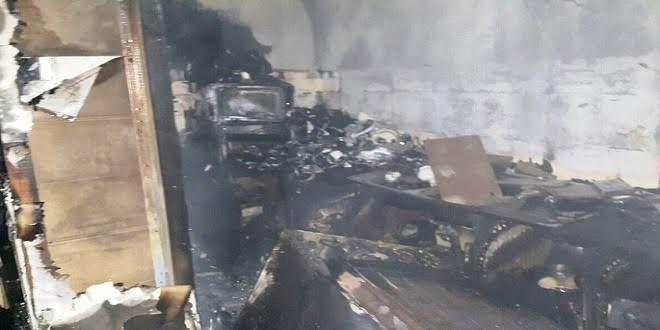 Tirana, 3 February 2016/Independent Balkan News Agency
A fire fallen in an apartment in Tirana has precipitated in the death of a four year old child.
The tragedy occurred on Tuesday evening in an apartment on the seventh floor of a residential building in the New Ring Road area in Tirana.
This is an entirely informal area with many residential blocks, services and infrastructure which is in miserable conditions.
The four year old child died after he was forgotten in the house during the evacuation.
The parents, who were alarmed and asphyxiated, could not make out if their son was inside or was taken out. They were rushed to the hospital to receive medical treatment.
Three teams of fire fighters have arrived late, the residents claim, along with the ambulance which also arrived late and this has caused irritation among them.
Firefighters and police had to evacuate the residents.
The operation for the extinction of the fire has taken place in difficult conditions, because the apartment was situated in an upper floor.
Police say that they are working to shed light on the event. The cause is suspected to be a problem in the electrical system. /ibna/