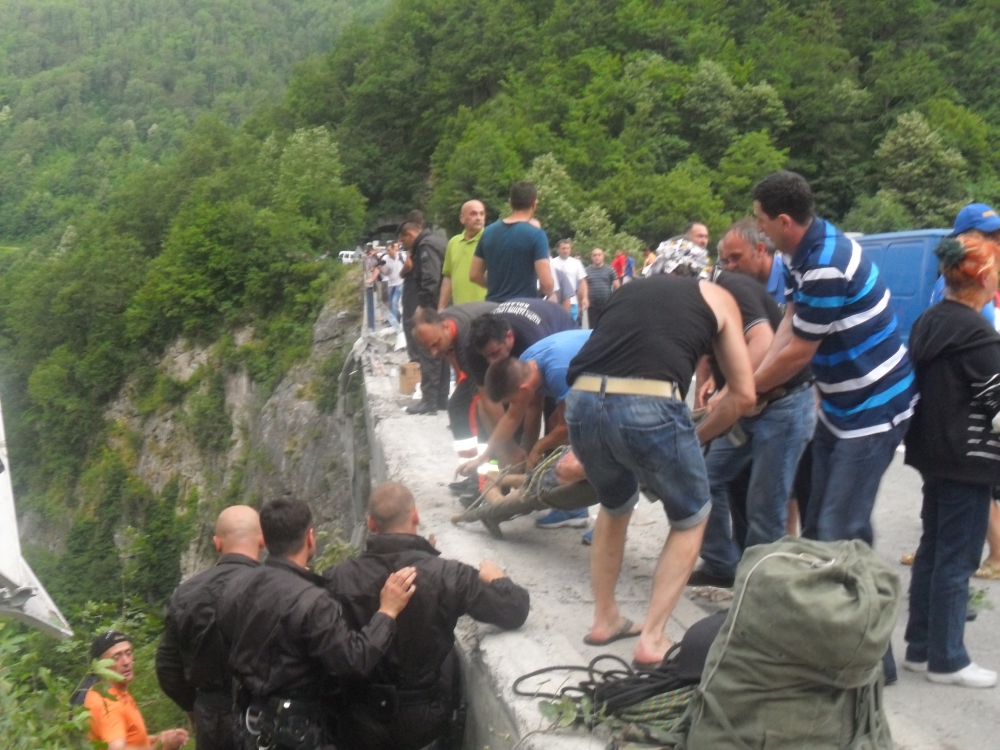 Podgorica, June 23, 2013
A tragic accident with a high death toll has happened Sunday afternoon in Montenegro.
A bus with nearly 30 tourists coming from Romania has fallen from Moraca canyon, as it was travelling from Podgorica to the Monastery of Moraca.
The bus has fallen from a bridge 40 meters down a precipice.
The preliminary information talk about several dead and several wounded from the accident that you see on the photo.
The Minister of Interior, Rasko Konjevic said that 13 dead have been confirmed, adding that the bus had 31 people inside.
According to the information from the scene, the 18 survived persons have suffered injuries of different degrees.
Prime Minister of Montenegro, Milo Djukanovic has visited the place of accident. He expressed his utmost condolences for the families of the victims in this accident.
The Prime Minister also expressed his condolences to the ambassador of Romania.
The tourists were planning to stay five days in Montenegro for a historical and cultural tour. /ibna/