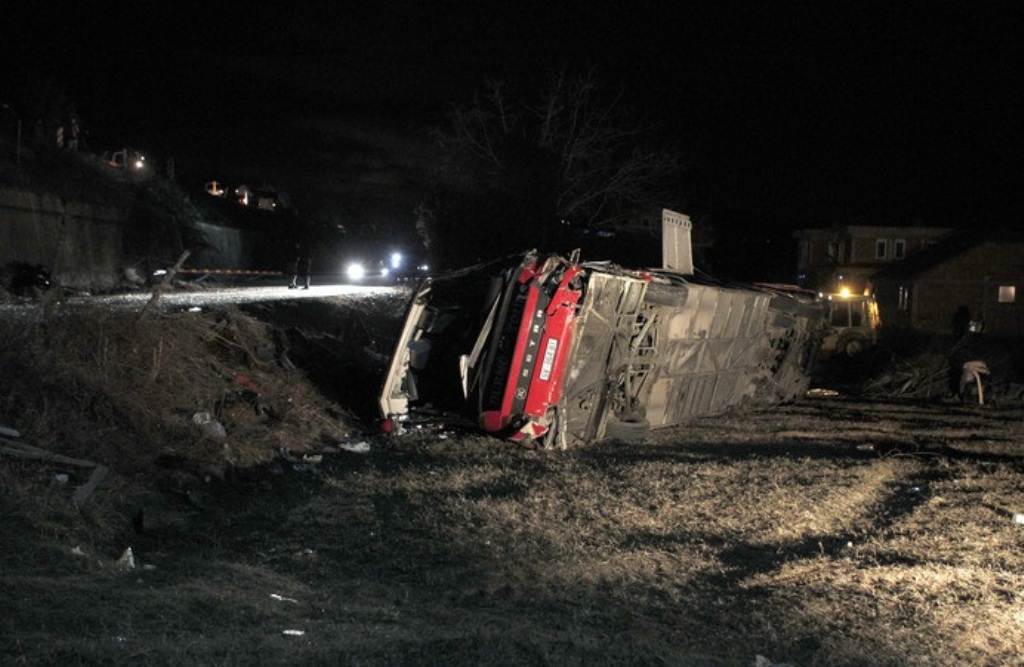 Government of the newly renamed Republic of North Macedonia has declared two days of mourning following the tragedy taken place last night in the highway west of the capital, where 14 people died after a bus veered off the road and fell into a precipice.
The accident occurred around 5 pm when the bus, with 50 passengers inside, ended up in a precipice around 7 km outside Skopje.
Last night, the government held an extraordinary meeting about this serious accident.
"It's a terrible event. Our country is in mourning. I cannot find the words to express my condolences to the relatives of the victims of this tragic accident", PM Zoran Zaev said.
Health minister, Venko Filipce said that around 30 people are being treated in Skopje's main hospital, while six of them are in critical condition.
So far, the prosecution's office has not yet issued any details about the accident, saying that an investigation is underway.
Meanwhile, residents of the village of Laskarce say that they're shocked.
"We heard a loud noise and we were immediately informed that a serious accident had occurred. We went at the scene and tried to take the injured out of the bus, but it was very difficult because the bus had overturned. The bus could explode at any moment and some of the wounded could not be taken out without the fire fighters' intervention", a resident of the village told IBNA.
Meanwhile, the majority of passengers who were inside the bus were public sector employees who lived in Gostivar and Tetovo and who commuted to Skopje. The municipality of Gostivar declared three days of mourning. /ibna/