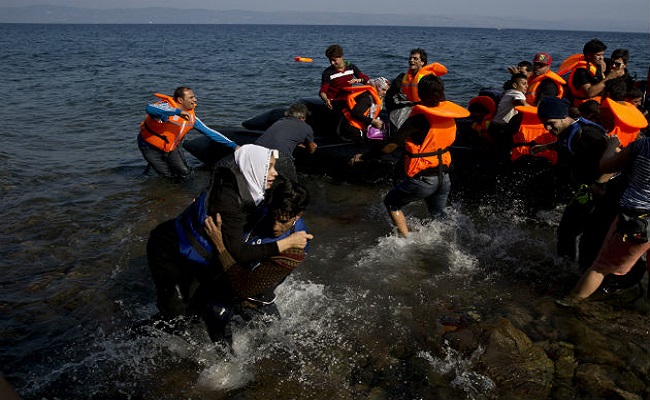 Athens, October 30, 2015/Independent Balkan News Agency
By Spiros Sideris
One of the largest wrecks in Greek territorial waters, the one that occurred on Wednesday afternoon, offshore Eftalou, near Molyvos, Lesvos, when a boat sank with hundreds of refugees, with survivor speaking of as much as 350 people.
Casualties are up to ten at this moment.
On the coast south of Mithymna, a team of the Fire Department retrieved the corpse of another immigrant, while at sea off the area where the boat was sank, the Coast Guard picked up the corpse of a woman.
The bodies of two children aged about three years old, a boy and a girl and two adults, a man and a woman were retrieved at noon.
On Wednesday, three bodies were recovered from the sea, two boys aged about six and one, and an adult man. During the night, a little girl who had been brought to the hospital and was being hospitalized succumbed to her injuries.
Fifteen children are hospitalised in the pediatric clinic of the Hospital of Mytilene, while three others have been transported with a military carrier C130 to a special pediatric ICU in a hospital in Athens.
The shipwrecked survivors amount to 242, while the number of missing persons is still unknown and may exceed 100.
The images of shame for Europe have traveled around the world, while once again moving is the contribution of the "anonymous" citizens of Mytilene.