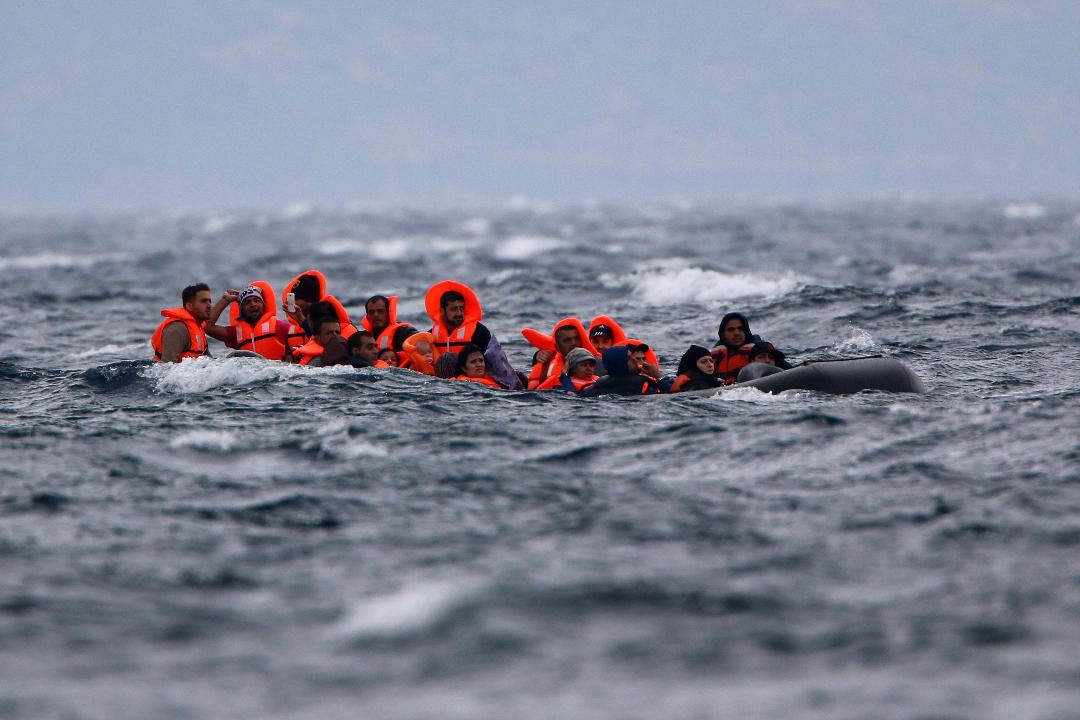 A late-night collision between a Coast Guard boat and a boat carrying refugees and immigrants to the maritime area east of Kos resulted to the death of a three-year-old boy and a 26-year-old man gone missing.
According to the Coast guard's announcement, the boat carrying the migrants and refugees had no signage or lights on, while the occupants of the boat were not wearing life jackets. It was also clarified that both boats were moving when they collided. According to the Navy federation, their boat did not carry a thermal camera that could have located the boat.
At the same time, xenophobic incidents were recorded in the region of ​​Vrasna in Halkidiki, Thessaloniki. It was at this area were about 200 asylum seekers were scheduled to be transferred, in order for them to be settled in hotels leased in an effort to depressurize the islands.
Residents of Vrasna, however, blocked the entrance to the village and the streets leading to hotels. As a result, hoteliers cancelled their availability, fearing backlash. Many hours later, it was decided that asylum seekers should be transferred 8 hours away to northern Euboea.
SYRIZA asks for explanations
"Pre-election big talks regarding fences at sea and far-right cries of refugee invasion are leading to tragedy and social tensions", a SYRIZA spokesman commented, urging the government to provide explanations about the deadly incidents in Kos and to put an end to the xenophobic reactions.
"New Democracy reaps what it sowed as main opposition; the fruits of ethnocentrism that promised magical solutions to an extremely complex issue", Alexis Haritsis added. The SYRIZA Shipping Division called on the Government to immediately investigate the incident and to proceed on providing thorough briefing on the subject. At the same time, he stresses that Mr. Mitsotakis' government must "redefine both its policy and its rhetoric when it comes to the refugee-migration issue", while it must also clarify "whether the hitherto tactic of assistance in the sea has changed anything at all".
One should not point their finger at the Navy, the government spokesman said, without, however, providing any responses regarding the substance of the two incidents. St. Petsas even reiterated that Alexis Tsipras "exacerbated" the problem as prime minister. "They should come to terms with the fact that we are changing the previous dead-end policy on migration-refugee issues", he stressed, while making clear: "Our borders are guarded; those who are entitled to protection will receive it and those who do not will return to the countries from which they arrived". /ibna