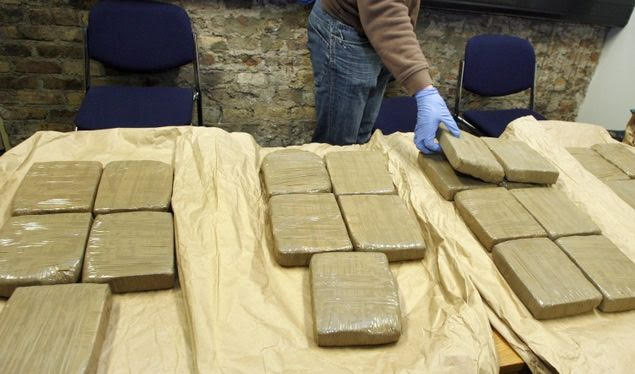 In Albania, authorities in the port of Durres discovered on Friday morning a considerable amount of heroine and arrested the suspected trafficker.
The drugs, the amount of which were 30 kg and which in the black market had a value of 1,5 to 2 million euros, was discovered after a lorry with a trailer coming from Elbasan headed to Bari, Italy, was scanned.
Aurel Kryemadhi, 45 years old, resident in Elbasan, was caught red handed.
Prosecution of Serious Crimes in Tirana has indicted this person on the count of "Attempted traffic of narcotics".
This is the largest amount of heroin discovered this year in Albania.
Many people say that heroin and cocaine often cross the Albanian border by sea or land routes, but very little is discovered, especially compared to the cannabis which has a value several times lower in the black market of narcotic substances. /balkaneu.com/