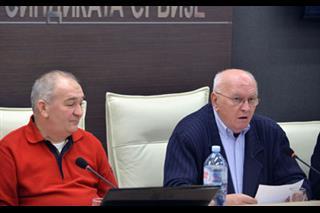 Review Hari Stefanatos
The Confederation of Autonomous Trade Unions of Serbia (SSSS) and the Nezavisnost ("Independence") United Industrial Unions (UGSN) announced, on Thursday 19, that they will stand against the new proposed Labor Law.
These organizations claim that the said law would serve to "hide all traces of the thieving in the privatizations of companies", greatly damaging Serbian workers and resulting in chaos.
This decision, according to the unions' representatives was also caused by the absence of social dialogue and the disregard of the unions' remarks and stance, which was the reason why the two unions' representatives left the talks  on amendments and additions to the labor law on November 21.
SSSS leader Ljubisav Orbović said that the planned period for the public debate was unacceptably short, since it expires on January 10 resulting in the remaining days being religious and national holidays.
He went on to say that the document should be withdrawn from the debate immediately, since it does not leave any room for corrections and amendments of controversial points.
Leader of UGSN Branislav Čanak said that amendments to the Labor Law were obviously prepared so as to limit the rights of trade unions and erase the traces of privatization thefts.
The leader of UGSN stated that in case the document makes it to the parliamentary procedure, trade union representatives will stand in the doorway of the parliament to prevent it, while mass protests will be staged.
(Source b92)