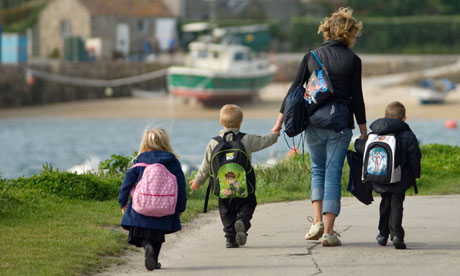 By Adnan Prekic – Podgorica
In order to stimulate young parents to have more children and stop the trend of low natural increase, the trade union organizations in Montenegro launched an initiative that involves mothers with more than three children receiving national pension. It is estimated that for such an initiative around one million Euros will be necessary on a monthly basis.
Natural population growth, ie the difference in the number of births and deaths in Montenegro, has been steadily declining. According to the latest official data from 2012, 7,459 children were born in Montenegro, while in the same period the number of deaths amounted to 5,922 persons. Therefore, the difference, or the natural increase in Montenegro in 2012 was amounted to 1,537 people. Comparing these data with those several years ago we will see that the difference between births and deaths drastically reduced. Thus, in 2009 the natural increase amounted to 2,780, which is 80% higher than the recent data. If we go back in time, the data are even more worrisome. Natural growth in Montenegro in 1991 was 5,636 and in 1961 the same number was 9,659, which is a whopping six times higher than today.
Because of these alarming data, the trade unions in Montenegro submitted an initiative to the Government, which proposes that mothers with more than three children should receive a national pension. The idea is that mothers who gave birth to four children they will require 15 years of service for retirement and mother with three children – 25 years of service, after which they gain conditions for retirement, that would amount to half of the average salary in Montenegro.
The first reaction from the government is, unfortunately, not encouraging. The Ministry of Finance has calculated that if the state accepted this model, they would have set aside each month around one million Euros. The issue of motherhood should not be resolved in the pension system by providing early retirement working age person. The Government explained that assigning lifetime fee is not in accordance with the terms and rights that are prescribed by law.
Just how justified this initiative of the trade unions is can be seen if one takes a look at the statistical data. During the last years, of the 21 municipalities in Montenegro in 13 of them there were more deaths than births. The problem is the social experience of women in Montenegrin society, as motherhood is one of the key barriers for the employment of young women. Also, in Montenegro there is no document on the so-called pro natal policy, which many EU countries already have.