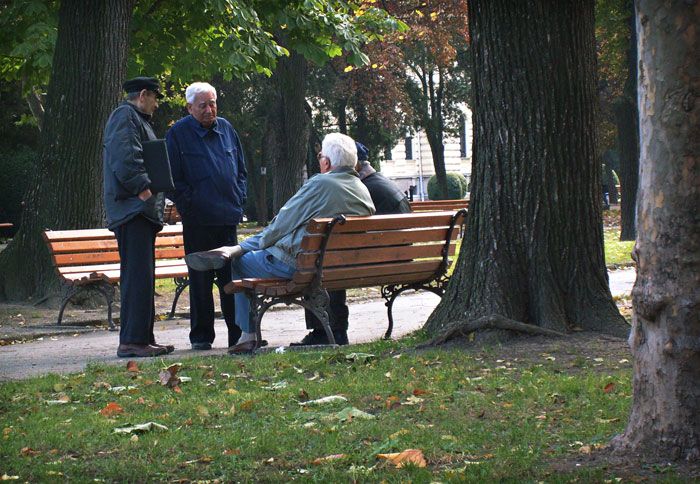 Podgorica, March 26, 2015/ Independent Balkan News Agency
By Adnan Prekic
The reform of the Montenegrin pension system takes longer than ten years. Although pensions have been paid regularly and is one of the largest in the region, still, nobody is satisfied with the current situation. Trade unions are dissatisfied with higher retirement ages and the fact that pensions have not been increased in recent years. On the other side, the Pension Fund argues that the current situation is unsustainable, since the number of pensioners is almost the same as the number of employees.
Montenegro is one of the few countries that increased the age limit of retirement to 67 years. A gradual increase in the retirement age is unacceptable for the union. The Secretary General of the Association of Free Trade Unions of Montenegro Srdja Kekovic said that he will establish among to political parties to lobby for the abolition of this limit.
Reforms do not imply reducing pensions, the unions argue. At the beginning of the reform pensions amounted to 85 percent of average earnings, and now they are below 60% of average earnings. These are not reforms if the only thing they are doing is raising the age limit, said Kekovic.
Due to the growing number of pensioners, Montenegrin pension fund each year operates with a minus. Pension contributions paid by employers, are insufficient to cover the costs of pensions. In 2013 the state subsidised pensions with 143 million euros, while in 2014 this amount was somewhat smaller, about 118 million euros.
Currently in Montenegro, three employees are funding two pensioners. Therefore the pension fund considered that the entire system is unsustainable and that it is necessary for the state to ensure the regular payment of pensions. For the system to be sustainable, it is necessary for three workers are funding the payment of one pension. Montenegro is still far from that standard.
In the meantime, as part of the reform of the Montenegrin pension system private pension funds were also introduced. However, these funds have not fulfilled their function and the number of users of such services is negligible.
The average pension in Montenegro is 276 euros. Of the former Yugoslav states, only Slovenia and Croatia have higher pensions than Montenegro. In Slovenia it is 562 euros and in Croatia 303 euros. In Serbia 189 euros, FYR Macedonia 202 euros and in Bosnia and Herzegovina 179 euros. Romania and Bulgaria also have lower pensions than Montenegro.