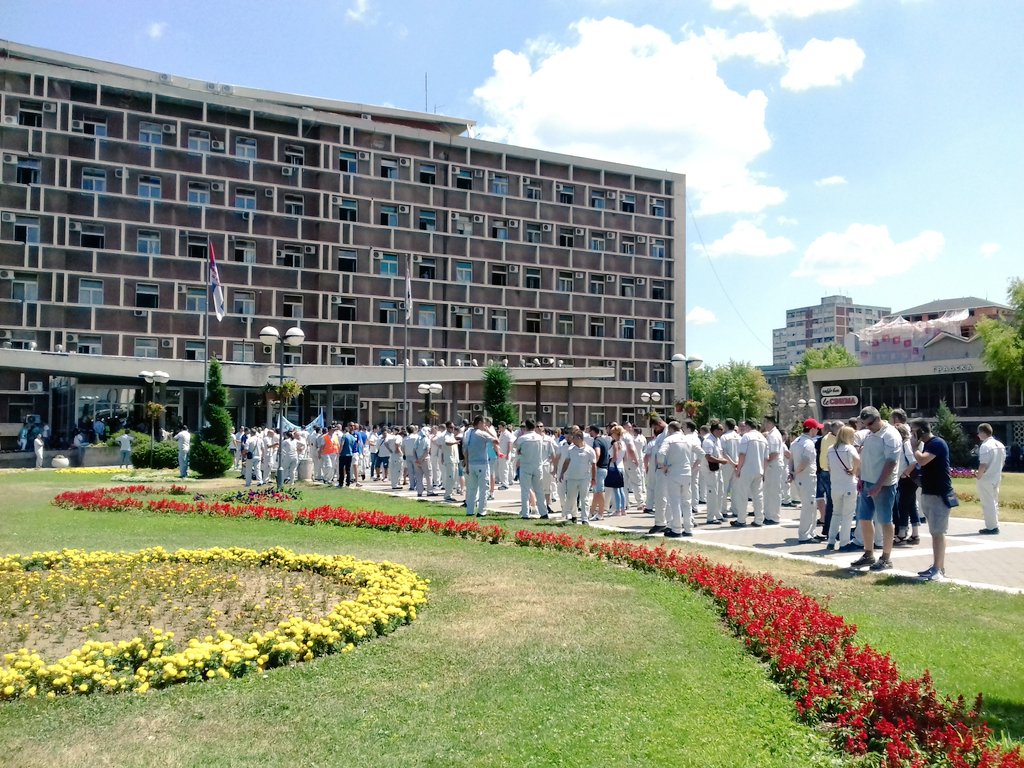 The Assembly of the Independent Trade Union of Fiat has, in principle, accepted the proffer of the management which offered the increase of salaries for 9.54 percent. The employees in Fiat factory in Kragujevac have been on strike for 16 days; after talks with the prime minister Ana Brnabic the strike was discontinued last week. Now the negotiations of trade unions, government and Fiat are in progress.
Workers demanded higher salaries – to reach approximately 410 euros (50.000 Serbian dinars) – introducing of the efficiency bonuses that exist in other Fiat factories, the reorganization of the working process and reimbursing of the transportation costs. According to management offer, accepted by the unions, the average salary would be increased to 42.000 dinars; the current salary is 38.500 dinars. The increase would be realized in two portions; the first 3.15 percent this month and 6.39 in February 2018.
The management accepted demands on efficiency bonuses and the reimbursing of the transportation costs. The unions representatives have started to inform the workers about management proposal, Radio-television of Serbia reported.
Last week PM Brnabic praised Fiat managers for their readiness to talk with the government which is the minority owner of the factory. "I have been asking them (managers) to be patient until we see what to do, because Fiat is important for Serbia, for this workers, for the government…", Brnabic explained.
Some opposition parties, as well as the part of the unions and the media accused the government for siding with Fiat management or acting as its public relations office. The government was obviously concerned that Fiat would abandon Serbia. "The government tries to accuse workers for possible closing of the factory which is very ugly", Djordje Vukadinovic, the opposition MP, has said./ΙΒΝΑ
Photo: Fiat employees in Kragujevac during strike earlier this month