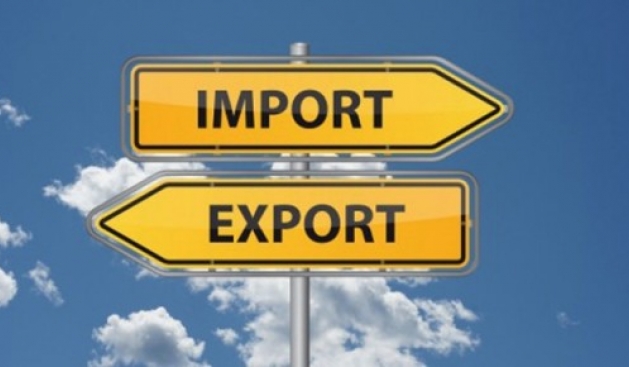 Pristina, 2 February 2016/Independent Balkan News Agency
By Elton Tota
In the absence of production capacities, Kosovo continues to face a high trade deficit. Over 90% of products that cover the domestic market come from the countries of the region and the European Union.
The spokesman of the Customs of Kosovo, Adriatik Stavileci, says that last year, Kosovo's imports amounted to 2,5 billion euros.
"The import structure in Kosovo has a great variety, from consumption products to strategic products. But in the aspect of revenues and value these are the products that lead: diesel and its products, tobacco, cars, industry of food and textile, etc.", Stavileci says.
Experts of this domain say that the reason why Kosovo imports so many products relates to the fact that the new state has no production capacities and products of a European quality.
Professor of European law, Llokman Murtezani told IBNA that if institutions are engaged, then Kosovo may replace some of the import products with domestic products.
"The government must develop programs which would enable agricultural industry in Kosovo and that of the processing of food products to achieve the necessary standards in order to penetrate the domestic market and then the regional markets", he said.
According to him, it's absurd that with all its natural and human resources, Kosovo imports drinking water, vegetables, wheat and other products that can be produced in our country.
Expert of economic affairs, Shkelzen Dakaj told IBNA that this lack of balance in trade is cause for concern.
"The trade deficit is the most real indicator of the current situation in the economy of the country. Institutions are not responsible for not investing or building production plants, but for not creating a suitable environment for investments", he says.
According to official statistics, Republic of Kosovo continues to be the main importer in Kosovo.
Last year, statistics show that Kosovo has imported around 300 million euros worth of goods from Serbia and the rest has been imported from Germany, Turkey and China.
Producers in Kosovo continue to call on the country's institutions to create favorable fiscal policies in order to boost export.
According to them, export driven strategy must be considered by the competent authorities as a key factor in the economic development of the country. /ibna/