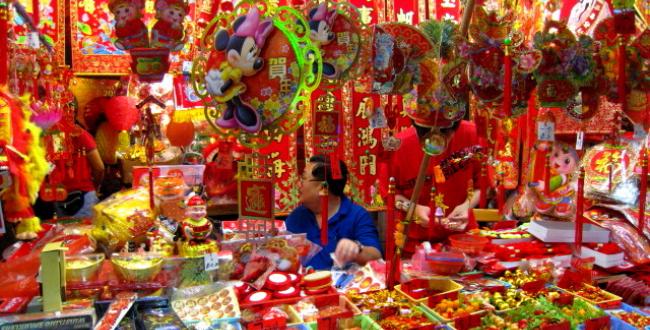 IBNA Special Report
Pristina, May 15, 2014/Independent Balkan News Agency
By Elton Tota
"Everything for 1 Euro" is the slogan that attracts Kosovar consumers to different products on the market. They are mainly children toys with a high level of danger, due to the high content of damaging chemicals, fatal metals, benzene, phenol, etc.
The dangerous content of these toys has also been proven by the laboratory of the "Giocattoli Sicuri" Institute in Rome. It's been a year that this document is in the hands of the institutions of Kosovo. For this reason, there's been a request to withdraw all toys from the market as soon as possible. But, the document of the Italian laboratory has been kept hidden from the public. The sector that sells these toys imported by China, Turkey and Serbia continues to circulate millions of Euros in the market.
The Safe Toys Kosovo report contains 11 pages worth of information. This report shows the results of 15 sample toys which have been sent by the Customs of Kosovo to Italy in 2012. Italian Customs had then sent it to "Giocattoli Sicuri" in Rome. The results of this institute arrived in Kosovo on March 1, 2013.
These dangerous chemical substances have been discovered in dummies used on children bottles. "Nitrosamine" and "Nitrosatable" are two dangerous chemical elements contained by children bottle dummies found in the Kosovar market.
Besides these two chemical elements, this dummy also contains another highly dangerous element "Phtalathetes" because of the rubber, and this substance is a component of phtalathetes acid.
Among the dangerous products there are in total 15 children toys such as: Children Toy-Doll, Baby Doll Baby, Children Toy Cars, Puzzle, Water Pistol, Ballons, etc.
The Customs of Kosovo press office told IBNA that they are the initiators of this analysis. "As Customs of Kosovo, we have launched an incentive in the Kosovar market to take samples and carry out laboratory analysis in order to see if they are dangerous, as in 2010-2012, Europe and USA have withdrawn many toys, which contained dangerous chemical elements", says the official reply of this institution for IBNA.
They justify the failure to publish this document with the agreement that they have with Customs of Italy. "The report has not been made public because we've had an agreement with Italian Customs for this result to remain confidential".
On the other hand, Lulzim Syla, head inspector of the Market Inspectorate at the Ministry of Commerce and Industry, has said that this ministry has been part of the activity for the selection of kids toys samples, which have been sent to Italy for testing.
"As soon as we were informed about the result and about the fact that these toys didn't meet the criteria in the safety aspect, we have taken measures in order to focus on the inspection of the market of these products and when we've found such cases, then measures have been taken for these toys to be withdrawn from the market", says he.
Citizens say that the cheap prices of children toys in the Chinese shops in Pristina, seduce them into buying these products.
Liridona Memeti from Pristina says for IBNA that every week, she buys to her children Chinese toys for the price of 1 Euro. She admits that she hasn't had the necessary information that they could be highly dangerous.
"I have noticed several times that my children have been allergic, but I thought this would come from food, but now it seems that this allergy comes from Chinese toys that my children play with. I'm surprised that the institutions of Kosovo do not do their job in order to take these dangerous toys out of the market", says she.
Experts of European affairs told IBNA that Kosovar institutions so far have made symbolical efforts to raise a debate on this issue or to clarify citizens as to what are the risks of these Chinese products, including toys, plastic cups and other materials, but also other products which the EU doesn't accept.
Professor of European law, Bardhyl Hasapapaj says that Kosovo must draft the necessary legislation in harmony with EU directives in order to block these products which pose a high level of danger due to their content of dangerous chemicals.
"Competent institutions must warn about the danger, informing the public that these products cause allergies, respiratory problems and hormonal dysfunctions among children", says Hasanpapaj.
Professor and lecturer of consumer law at ISPE College, Muhamer Pajaziti told IBNA that institutions must start an awareness campaign for the high risk of these products.
"Awareness campaigns must also be held by state authorities and professional institutions, because hundreds of children in Kosovo are facing a life threatening danger on a daily basis. Consequences will be serious in the future", says Pajaziti. He points out that such campaigns have resulted successful in several EU countries, but even in those which had the candidate status, such as Croatia, where in many cases, massive operations took place to stop such dangerous products from entering the market.
"Institutional measures against this phenomenon are necessary and not addressed at damaging small businesses, but to increase standards and to prevent the high level of danger from such products", says Pajaziti.
Experts say that health inspectorates in Kosovo must focus on fake products and tackle this phenomenon which is damaging hundreds of thousands of households.
According to them, debate in Kosovo, especially ahead of the June 8 election campaign, must also focus on these vital issues for the citizens of this country. /ibna/